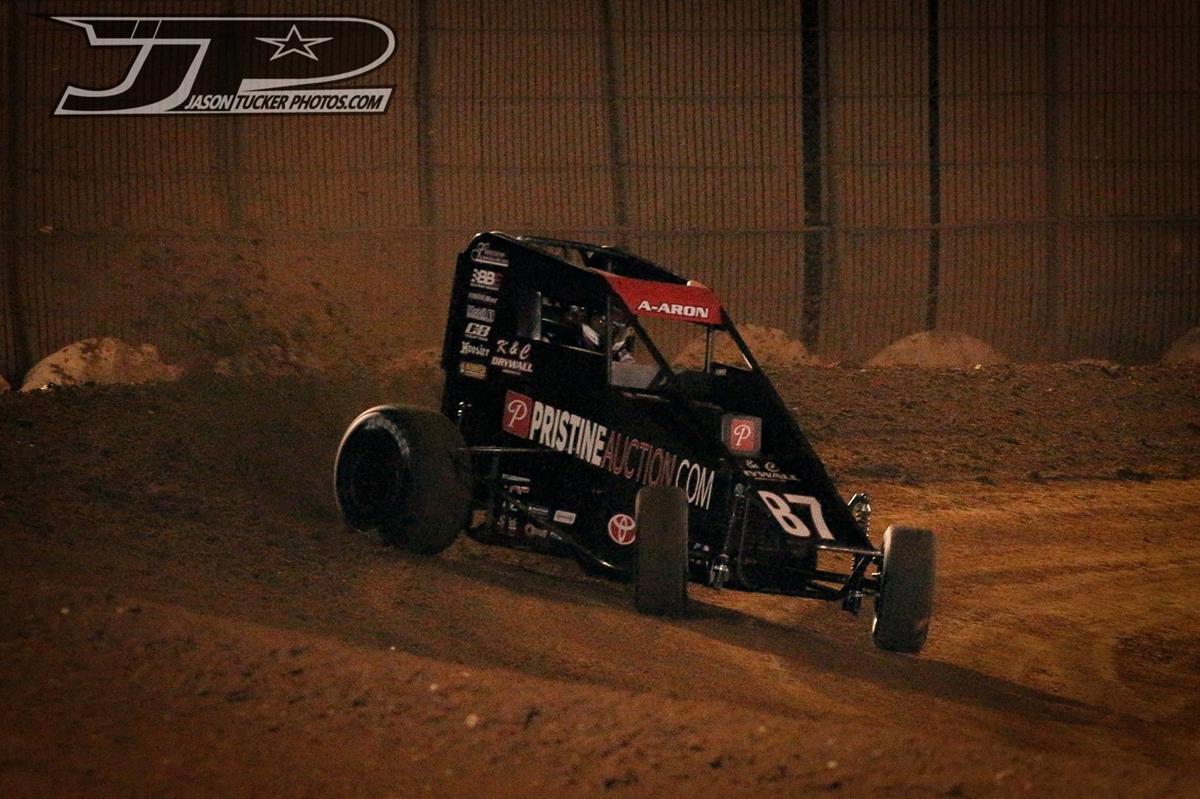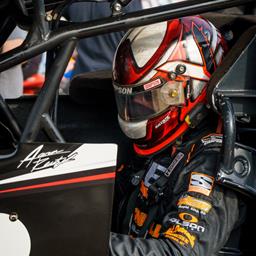 ---
Reutzel Closed Out 2019 Season with a Change of Pace – Australia Up Next
Lonnie Wheatley, CLUTE, Texas (December 5, 2019) – After racing to a second consecutive All Star Circuit of Champions title and leading the nation in winged 410-ci Sprint Car wins board the Baughman-Reutzel Motorsports No. 87, Aaron Reutzel closed out his 2019 campaign with a change of scenery.
Reutzel closed out the season taking in the USAC National Midget series' set of events in California including Placerville Speedway's "Hangtown 100" on November 19-20, Bakersfield Speedway on November 23 and the prestigious Turkey Night Grand Prix at Ventura Raceway last Friday.
On the heels of racking up 18 Sprint Car wins and a second All Star title, Reutzel joined forces with the Tucker/Boat Motorsports team for California Midget action.
And Reutzel wasted little time making the adjustment, racing into the Hangtown 100 preliminary feature and then climbing from 17th to post a tenth-place finish in the main event.
"I got pretty comfortable with it by feature time and we were able to go forward to tenth," Reutzel says.
Earning the fourth starting position for the $20,000-to-win "Hangtown 100" finale on November 20, Reutzel charge into the lead on the third round of the 100-lapper.
"We were so good early in a race that long, I knew we were in trouble," Reutzel recalls.
Reutzel paced the field for the next 15 circuits before surrendering the point and stayed in the mix near the front until getting collected in an incident before ultimately recovering to finish 12th.
'We got caught up in someone else's mess," Reutzel says.
Moving on to Bakersfield Speedway on Saturday, November 23, Reutzel timed in second quickest among his group and then won the "B" Main to secure the seventh starting position for the feature event that he was forced to exit early.
"We bent a right front shock," Reutzel recalls. "I knew something was wrong but I wasn't sure what, so I pulled off."
The California swing wrapped up with last Friday night's Turkey Night Grand Prix at Ventura Raceway that was postponed from Thursday night due to heavy rain.
The excessive rain made for a rough surface that mired Reutzel deep in the field after qualifying.
"We qualified bad," Reutzel says. "And with that format, it's hard to dig out of that hole."
Reutzel made his way though his qualifying race and was within one position of the final transfer in the "B" Main only to get collected in another incident that brought the evening to an early end.
"Overall it was good," Reutzel said of the Midget outings in California. "We started out pretty decent then just ran into a couple of problems after that."
With the 2019 North American season in the books, Reutzel is already preparing for the 2020 campaign before making his way to Australia later in the month for more racing action over the Holidays.
2019 Quick Stats: 94 races, 18 wins, 47 top-fives, 61 top-tens.
Next Up: Sprint Cars in Australia
Keep Track: Keep track of Aaron Reutzel's on-track action including schedule and results at http://www.aaronreutzelracing.com/, on Facebook at https://www.facebook.com/pages/Aaron-Reutzel-Racing/117666254913127 or on Twitter at @AaronReutzel. You can also e-mail Aaron at aaronreutzel@yahoo.com.
If you would like Aaron Reutzel Racing press releases e-mailed directly to you, send your e-mail address to Lonnie Wheatley at lonniewheatley@gmail.com.
Penning the recurring series of "The Wheatley Chronicles" articles on www.sprintcarmania.com, Lonnie Wheatley provides media, public relations and more for select tracks, drivers and events. For more information, Wheatley may be contacted at lonniewheatley@gmail.com.
---
Article Credit: Lonnie Wheatley
Back to News