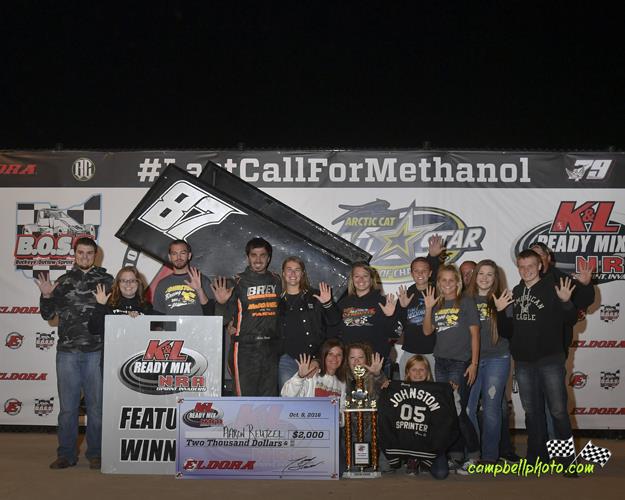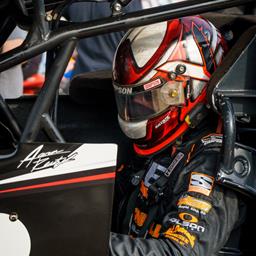 ---
Reutzel Races to Devil's Bowl after Eldora Win
Lonnie Wheatley, CLUTE, Texas (October 13, 2016) – "I love that place, I think I might have found a new favorite racetrack," Aaron Reutzel said of his first visit to Ohio's Eldora Speedway on Saturday night.
Little wonder after the reigning Lucas Oil ASCS National Tour champion romped to victory lane in the NRA Invaders 360-ci Sprint Car feature and then charged from eleven rows deep to post a top-ten finish in the All Star Circuit of Champions portion of Eldora's "Sprintacular".
"It was a really good night," Reutzel summed up.
With his seventh win of the season in the books, it's back to Lucas Oil ASCS National Tour action with this weekend's Devil's Bowl Winter Nationals in Mesquite, TX, on Friday and Saturday.
Pulling double duty as he made his first trip to the famed Eldora Speedway, Reutzel took the wheel of Joe Seling's No. 97 for the first time in All Star competition.
"We were a little off in hot laps, a little off in qualifying and a little off in the heat," Reutzel said. "The guys kept working at it and working at it and we were really good for the 'B'."
Good enough in fact to win the "B" Main after starting fifth, thus earning the 21st starting position for the feature event.
"I got a terrible start and actually lost a couple of positions right away," Reutzel recalls.
It was full throttle towards the front after that though.
"We marched right through there with no problem, we got up to tenth and then the rubber came in," Reutzel relates after the charge to a tenth-place finish. "We might have got a top five without the rubber."
Reutzel was in the familiar Dissolvalloy Downhole Revolution/BC Fundz No. 87 Triple-X Sprint Car for the NRA Invaders 360-ci portion of the event.
And the Wren Motorsports/Momentum Racing Suspensions entry was fast right away.
"We were the next to last out to qualify and still timed in fifth," Reutzel said of a strong qualifying effort that put him in a favorable position for the night.
Gridding the feature third aboard the Danny Sander Construction/ButlerBuilt machine, Reutzel had his seventh win of the year well within sight.
"We got the lead on a restart and that was that," Reutzel says.
Reutzel and the Wright Way Logistics/Walker Performance Filtration team look to add to that win total this weekend as he races in his home state of Texas for the first time since early June with this weekend's Devil's Bowl Winter Nationals in Mesquite.
2016 Quick Stats: 87 races, 7 wins, 27 top-fives, 42 top-tens.
Up Next: Lucas Oil ASCS National Tour at the Devil's Bowl Speedway Winter Nationals in Mesquite, TX, this Friday and Saturday.
Keep Track: Keep track of Aaron Reutzel's on-track action including schedule and results at http://www.aaronreutzelracing.com/, on Facebook at https://www.facebook.com/pages/Aaron-Reutzel-Racing/117666254913127 or on Twitter at @AaronReutzel. You can also e-mail Aaron at aaronreutzel@yahoo.com.
If you would like Aaron Reutzel Racing press releases e-mailed directly to you, send your e-mail address to Lonnie Wheatley at lonniewheatley@gmail.com.
Penning the recurring series of "The Wheatley Chronicles" articles on www.sprintcarmania.com, Lonnie Wheatley provides media, public relations and more for select tracks, drivers and events. For more information, Wheatley may be contacted at lonniewheatley@gmail.com.
---
Article Credit: Lonnie Wheatley
Article Images
Back to News