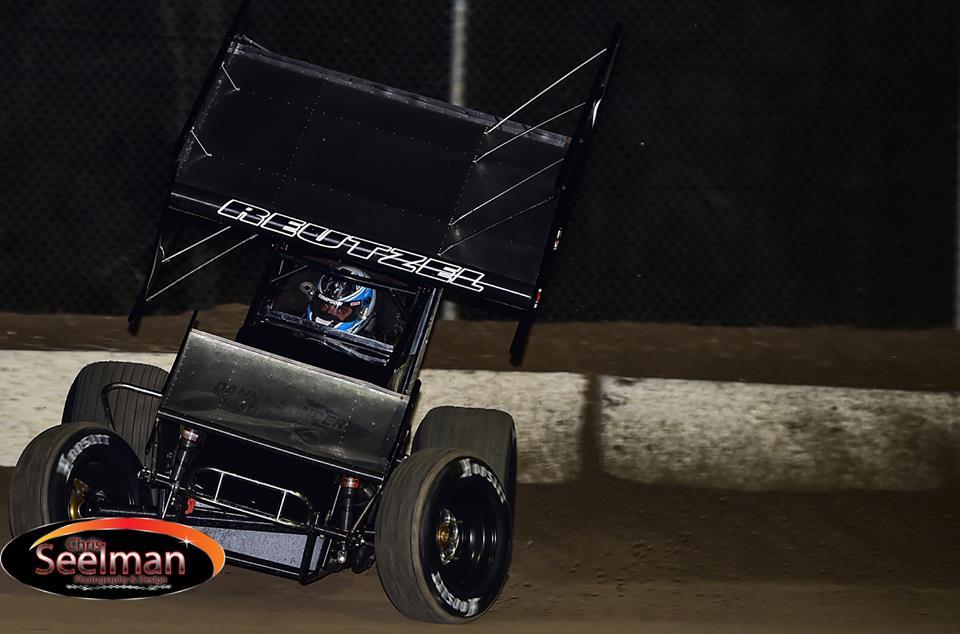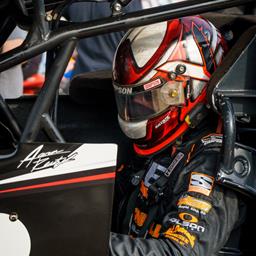 ---
Reutzel Ventures to Volusia after Strong Ocala Finish
Lonnie Wheatley, CLUTE, Texas (February 15, 2017) – It will be new territory for Aaron Reutzel this week as the Clute, TX, racer takes to the lightning-fast, ½-mile Volusia Speedway Park clay oval for five nights of DIRTcar Nationals competition beginning on Wednesday night.
The five-night run at the Barberville, FL, track not too far away from Daytona Beach includes two nights of All Star Circuit of Champions competition on Wednesday and Thursday followed up by the opening three rounds of 2017 World of Outlaws Sprint Car action on Friday, Saturday and Sunday.
"I've never been there, so it's all new to me right now," the 2015 ASCS National champion commented of Volusia Speedway Park. "I know I have a good motor and we're usually good on big tracks, so we'll see."
Reutzel and the Dissolvalloy Downhole Revolution/BC Fundz No. 87 Triple-X Sprint Car team come off a three-night set of All Star events at Ocala's Bubba Raceway Park this past weekend, finishing out the weekend with a strong sixth-place run on Saturday night after battling gremlins the opening two nights.
"We had a good car all weekend, but just had some little problems that held us back a little," Reutzel says.
The Thursday opener started out in promising fashion with Reutzel timing in 13th among the 38-car field. "We were just a little off in qualifying, then we were really good in the heat."
Earning a feature starting position with a fourth-place heat run, Reutzel was confident going into the feature aboard the Wren Motorsports/Momentum Racing Suspensions entry. "I felt like we would be good."
But on the practice lap before the field aligned, a nozzle line came off to force Reutzel to the work area where repairs were not able to made in time to make the call.
Friday started out with Reutzel early in the qualifying order. "We rolled out third and it was still greasy. I thought it would change more, so we were way too loose."
Gridding tenth in his heat race, Reutzel raced up to sixth aboard the Nattress Construction/Wings Unlimited machine. Missing the cut by just one position would put Reutzel at the tail of the "B" Main.
"We were good in the heat, but with the All Star format we were going to have to start at the back of the 'B'," Reutzel explains. "So we just decided to park it and make sure we had things ready to go for the next night."
The decision paid off for Reutzel and the Wright Way Logistics/Walker Performance Filtration team with Reutzel beginning Saturday's tilt with a strong qualifying effort of sixth.
"Qualifying was good since we were the third-to-last car out, it was the total opposite of the night before," Reutzel related before going on to win his heat race.
Starting Saturday night's 30-lap feature in sixth, Reutzel worked his way up to fourth at one point before ultimately settling for sixth at the line.
"I passed (Greg) Hodnett for fourth and was up to Gravel," Reutzel recalls. "The fuel load was coming off though and the car kept getting tighter and tighter. It was still a good car, but not good enough to race with (Tim) Shaffer and Hodnett. If you're off just a little bit, it costs you against that caliber of racers."
A finish of sixth to finish off the Bubba Raceway Park triple gives Reutzel positive momentum going into this week's DIRTcar Nationals at Volusia Speedway Park.
And it all begins tonight.
2017 Quick Stats: 5 races, 1 top-ten. (2016 stats: 99 races, 8 wins, 33 top-fives, 50 top-tens)
Up Next: DIRTcar Winter Nationals at Volusia Speedway Park in Barberville, FL, on February 15-19 (All Star Circuit of Champions on February 15-16 and World of Outlaws on February 17-19).
Pay-Per-View: Can't be there to see all the action live? You're still in luck as http://www.dirtvision.com has you covered with PPV action of all five nights of competition.
Keep Track: Keep track of Aaron Reutzel's on-track action including schedule and results at http://www.aaronreutzelracing.com/, on Facebook at https://www.facebook.com/pages/Aaron-Reutzel-Racing/117666254913127 or on Twitter at @AaronReutzel. You can also e-mail Aaron at aaronreutzel@yahoo.com.
If you would like Aaron Reutzel Racing press releases e-mailed directly to you, send your e-mail address to Lonnie Wheatley at lonniewheatley@gmail.com.
Penning the recurring series of "The Wheatley Chronicles" articles on www.sprintcarmania.com, Lonnie Wheatley provides media, public relations and more for select tracks, drivers and events. For more information, Wheatley may be contacted at lonniewheatley@gmail.com.
(Photo courtesy of Chris Seelman)
---
Article Credit: Lonnie Wheatley
Back to News