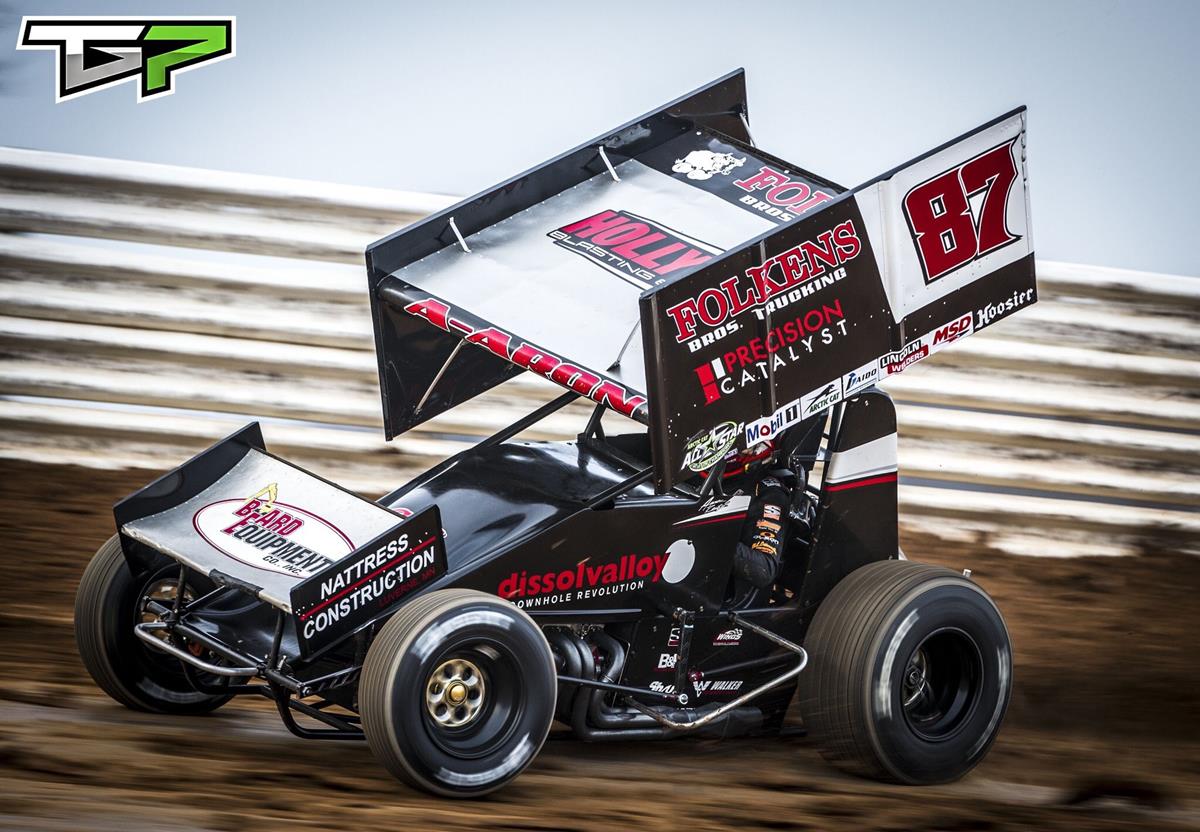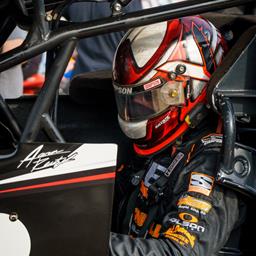 ---
Reutzel Starts Strong with All Stars – Three-Race Set on Tap for this Weekend
Lonnie Wheatley, CLUTE, Texas (April 19, 2018) – The off-season hard work and preparation is paying early dividends for Aaron Reutzel and the Baughman-Reutzel Motorsports No. 87 Sprint Car team with a strong start to the All Star Circuit of Champions season in central Pennsylvania last weekend.
After kicking off the series title chase on Friday night at Williams Grove Speedway, the Clute, TX, racer drove the Folkens Brothers Tucking/Dissolvalloy Downhole Revolution Triple-X Sprint Car to a strong runner-up finish in Saturday's tilt at Port Royal Speedway before Sunday's go at Bedford Speedway fell victim to rain.
"It was a great way to start the points race, hopefully we can continue it this weekend," Reutzel says.
This weekend's slate of action includes a pair of All Star cards in Ohio at Attica Raceway Park on Friday and then Wayne County Speedway on Saturday before joining in on World of Outlaws competition at Haubstadt, Indiana's Tri-State Speedway on Sunday night.
The All Star title pursuit got under way for the Precision Catalyst/Hollywood Blasting & Coating/Beard Equipment team last Friday night at Williams Grove Speedway in Mechanicsburg, PA.
"We were in the last flight and qualified second," Reutzel recalls. "That turned out to not be good though, nobody that started second row in the heats made it to the dash."
After a fourth-place run in the heat to earn a feature position, the team did little toying with the machine before the feature.
"We were okay in the heat race. We didn't do a lot before the feature, but we should have tightened up a lot. We just weren't any good," Reutzel said of the 19th place finish.
Reutzel and the Nattress Construction/Momentum Racing Suspensions team bounced back in a big way on Saturday night at Port Royal Speedway.
After setting overall quick time of 16.473 seconds over a stout field of 47 entries, Reutzel earned the third starting position for the feature.
"It was slicker than I've seen it," Reutzel said of the ½-mile Port Royal oval. "We went from third to second in the Dash, doing it in the slick. So we felt pretty good."
Reutzel put the BRM No. 87 out front in short order in the feature and led much of the way until a crucial open red flag midway through the race.
"We got to the lead and I felt like I was setting a good pace," Reutzel recalls. "I thought we would be alright."
The past ASCS National champion spotted potential problems at the open red flag at the midway point.
"I saw that my left rear was pretty blistered," Reutzel says. "We added some air to take care of it and I backed my entry off some to keep it straighter."
Even with the blistered left rear, Reutzel maintained the lead until the 21st round of the 30 lapper and then held a solid second position the rest of the way to escape the Central Pennsylvania double with the virtual All Star Circuit of Champions points lead.
Off to a strong start of a season that already includes his first career World of Outlaws triumph, Reutzel and the BRM No. 87 team look to carry that success into this weekend's set of events.
2018 Quick Stats: 10 races, 1 win, 3 top-fives, 3 top-tens.
Up Next:
Friday – All Star Circuit of Champions at Attica (OH) Raceway Park.
Saturday – All Star Circuit of Champions at Wayne County Speedway (Orrville, OH).
Sunday – World of Outlaws at Tri-State Speedway (Haubstadt, IN).
For those unable to catch the action in person, the Friday and Saturday All Star events are available via PPV on https://www.speedshifttv.com/ while Sunday's World of Outlaws event is available via PPV on http://www.dirtvision.com/home.php.
Keep Track: Keep track of Aaron Reutzel's on-track action including schedule and results at http://www.aaronreutzelracing.com/, on Facebook at https://www.facebook.com/pages/Aaron-Reutzel-Racing/117666254913127 or on Twitter at @AaronReutzel. You can also e-mail Aaron at aaronreutzel@yahoo.com.
If you would like Aaron Reutzel Racing press releases e-mailed directly to you, send your e-mail address to Lonnie Wheatley at lonniewheatley@gmail.com.
Penning the recurring series of "The Wheatley Chronicles" articles on www.sprintcarmania.com, Lonnie Wheatley provides media, public relations and more for select tracks, drivers and events. For more information, Wheatley may be contacted at lonniewheatley@gmail.com.
(Trent Gower photo)
---
Article Credit: Lonnie Wheatley
Back to News