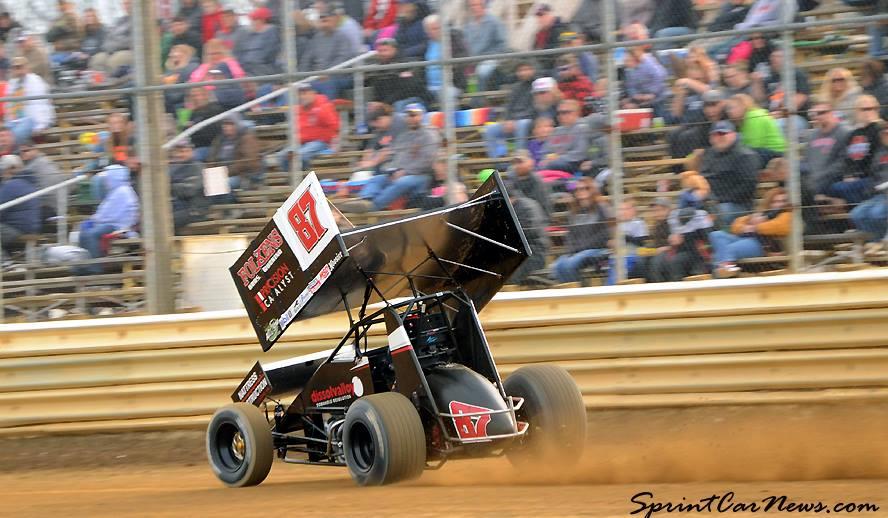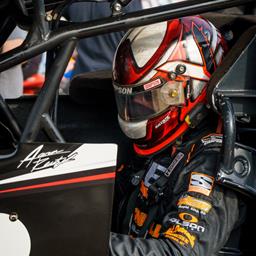 ---
Reutzel Guns for Mansfield $100K after Two More All Star Top Tens
Lonnie Wheatley, CLUTE, Texas (April 27, 2018) – A hefty payday looms in the balance as Aaron Reutzel and the Baughman-Reutzel Motorsports No. 87 Sprint Car team make a run at the $100,000 winner's share in this weekend's Sprint Car World Championship event at Ohio's Mansfield Motorsports Park.
The event takes place on Friday and Saturday.
"It would be incredible to win that and the way we have started, we feel good going into it," Reutzel commented. "If things fall our way, we have a good shot at it."
Reutzel's impressive start to the season aboard the Folkens Brothers Tucking/Dissolvalloy Downhole Revolution Triple-X Sprint Car included another pair of All Star Circuit of Champions top-ten feature finishes last weekend before Sunday's scheduled World of Outlaws outing at Haubstadt, IN, fell victim to rain.
Last weekend's All Star action began at Attica Raceway Park, where Reutzel timed in well aboard the Precision Catalyst/Hollywood Blasting & Coating/Beard Equipment entry and raced into the dash. "We were really good in the heat, then the dashes are so short that you never really get time to get a run," Reutzel explained.
Gridding seventh in the feature, Reutzel ultimately finished seventh.
"We missed it a little in the feature," Reutzel said. "We thought it was as slick as it would get in the dash, but it slicked up even more. We fell back to about 12th, but there was a late restart and I was able to jump up top and get some spots back."
From there, action moved on to Orrville, Ohio's Wayne County Speedway on Saturday night where Reutzel timed in well once again aboard the Nattress Construction/Momentum Racing Suspensions entry. "We actually timed too good, we couldn't really go anywhere in the heat and missed the dash," Reutzel explains.
After starting 11th in the feature, Reutzel worked to a ninth-place finish for his third consecutive top-ten finish in All Star competition.
"We were good enough to stay with people but we just weren't good enough to race with them," Reutzel explains.
Reutzel and the BRM team are adjusting well to the new tracks on the All Star trail thus far.
"We're still figuring out these tracks that we're seeing for the first time," Reutzel says. "We're just trying to learn and try to get better the next time we see them."
While the top-tens have Reutzel in the thick of the points race, the Clute, TX, racer obviously looks for better results.
"We need to get to running top-five on a regular basis," Reutzel explains. "But until we get things figured out a little better on these tracks, we'll take the top tens."
There are no points on the line this weekend though. It's all about capturing that $100,000 winner's share that awaits at the end of Saturday night's feature at Mansfield Motor Speedway.
2018 Quick Stats: 12 races, 1 win, 5 top-fives, 5 top-tens.
Up Next: Sprint Car World Championship at Mansfield Motor Speedway in Mansfield, OH, on Friday and Saturday. Those unable to see the action in person can watch via PPV on https://www.speedshifttv.com/.
Keep Track: Keep track of Aaron Reutzel's on-track action including schedule and results at http://www.aaronreutzelracing.com/, on Facebook at https://www.facebook.com/pages/Aaron-Reutzel-Racing/117666254913127 or on Twitter at @AaronReutzel. You can also e-mail Aaron at aaronreutzel@yahoo.com.
If you would like Aaron Reutzel Racing press releases e-mailed directly to you, send your e-mail address to Lonnie Wheatley at lonniewheatley@gmail.com.
Penning the recurring series of "The Wheatley Chronicles" articles on www.sprintcarmania.com, Lonnie Wheatley provides media, public relations and more for select tracks, drivers and events. For more information, Wheatley may be contacted at lonniewheatley@gmail.com.
---
Article Credit: Lonnie Wheatley
Back to News