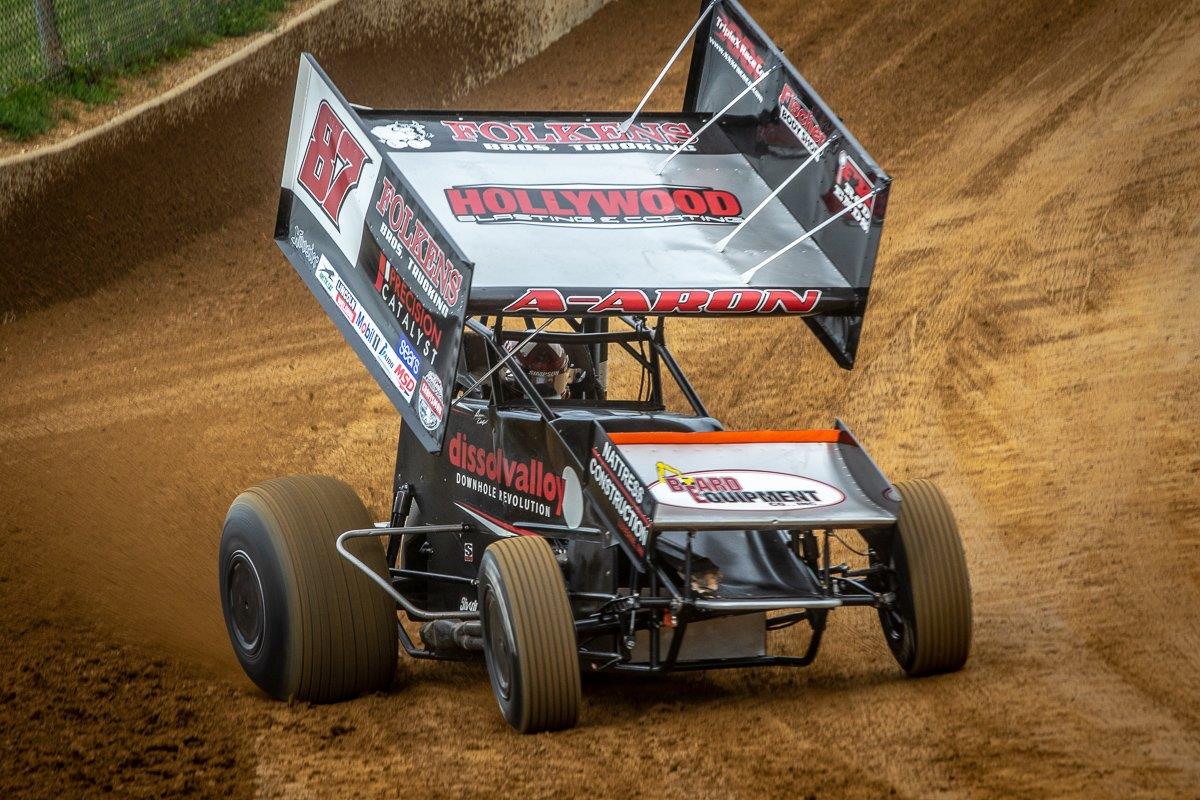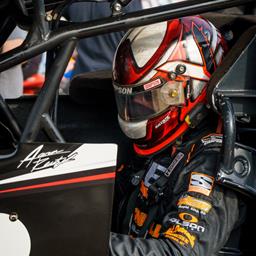 ---
Reutzel to the Ironman 55 & Capitani Classic after Recapturing All Star Points Lead
Lonnie Wheatley, CLUTE, Texas (August 1, 2018) – It has been a season of firsts for Aaron Reutzel and the Baughman-Reutzel Motorsports No. 87 Sprint Car team. First-time experiences, first-time tracks and fortunately a few first-place finishes.
This weekend brings another first, as Reutzel makes his initial laps atop Pevely, Missouri's Federated Auto Parts I-55 Raceway at the World of Outlaws Sprint Cars "Ironman 55" event on Friday and Saturday before making his way over to Knoxville, Iowa for Sunday night's Capitani Classic.
"It's a big couple of weeks," Reutzel said of this weekend's events that lead into next week's 58th Annual Knoxville Nationals. "We have everything ready, we're excited for it."
Reutzel goes into the Ironman after a four-race All Star Circuit of Champions weekend that moved him back atop the points charts in his maiden voyage with the series aboard the Folkens Brothers Trucking/Dissolvalloy Downhole Revolution Triple-X Sprint Car.
It was a weekend that included three top-ten finishes. And the one finish outside of the top ten could have very easily been the team's ninth triumph of the year.
The four-race set of events began on Thursday night at Sun Prairie, Wisconsin's Angell Park Speedway, where Reutzel was well in command aboard the Precision Catalyst/Hollywood Blasting & Coating/Beard Equipment entry before a strange turn of events resulted in a 21st-place finish.
"We were fast, we were pretty much checked out in the feature," Reutzel recalls. "A clump of mud hit my helmet and knocked my Raceceiver off. Then a caution came out, everyone slowed down and I ran over Joey (Saldana)."
A discrepancy between flags and lights led to the incident that resulted in race-ending damage.
"Apparently they were saying caution over the Raceceiver, but the flagman never turned the lights from green to yellow so I had no idea I needed to slow down since I had lost my Raceceiver," Reutzel says.
The Nattress Construction/Momentum Racing Suspensions team regrouped in short order with a runner-up finish at Minnesota's Jackson Motorplex on Friday night.
"I was a little too conservative early," Reutzel said after starting the $10,000-to-win feature event in eighth. "We tightened it up, so I was a little nervous to go up top and get aggressive with it."
But once Reutzel stepped it up, he was on the move in short order.
"We went from tenth to second in no time and then I found the rubber on the bottom before Kerry (Madsen) did," Reutzel explains. "Then a lapped car passed him in the rubber and he jumped down there before I could get by him. After that we just rode it out in second."
The weekend continued with Reutzel's first Knoxville Raceway start since earning Hard Charger honors at last year's Knoxville Nationals. And some early experimentation put Reutzel nine rows deep in the feature starting field.
"We tried something other than our normal Knoxville setup and it wasn't that good," Reutzel explains. "We went back to what is usually good for us at Knoxville and I think it was good."
It was a bit on the difficult side to discern though.
"The nose wing got knocked sideways at the start, so it was a little hard to tell but I think we're where we need to be with our Knoxville setup," Reutzel said after working his way forward to an eighth-place finish.
Reutzel wrapped up the weekend on Sunday night with a sixth-place run at West Burlington, Iowa's 34 Raceway.
"It was locked down and hammer down all night," Reutzel says. "We ran fifth the whole race then got tight at the end and gave up a position."
Despite a Thursday night win that got away at Angell Park, Reutzel escaped the weekend with a scant four-point lead in the All Star Circuit of Champions title chase.
With the All Stars idle over the next two weekends, Reutzel is set to chase down Ironman honors this weekend in Pevely, MO, and Knoxville's Capitani on Sunday night.
2018 Quick Stats: 49 races, 8 wins, 18 top-fives, 26 top-tens.
Quick Results: All Star Circuit of Champions
Thursday – 21st at Angell Park Speedway (Sun Prairie, WI)
Friday – 2nd at Jackson (MN) Motorplex
Saturday – 8th at Knoxville (IA) Raceway
Sunday – 6th at 34 Raceway (West Burlington, IA)
Next Up: World of Outlaws "Ironman 55" at Federated Auto Parts I-55 Raceway in Pevely, MO, on Friday and Saturday and then Knoxville (IA) Raceway's "Capitani Classic" on Sunday.
Keep Track: Keep track of Aaron Reutzel's on-track action including schedule and results at http://www.aaronreutzelracing.com/, on Facebook at https://www.facebook.com/pages/Aaron-Reutzel-Racing/117666254913127 or on Twitter at @AaronReutzel. You can also e-mail Aaron at aaronreutzel@yahoo.com.
If you would like Aaron Reutzel Racing press releases e-mailed directly to you, send your e-mail address to Lonnie Wheatley at lonniewheatley@gmail.com.
Penning the recurring series of "The Wheatley Chronicles" articles on www.sprintcarmania.com, Lonnie Wheatley provides media, public relations and more for select tracks, drivers and events. For more information, Wheatley may be contacted at lonniewheatley@gmail.com.
(DB3 Photo)
---
Article Credit: Lonnie Wheatley
Back to News