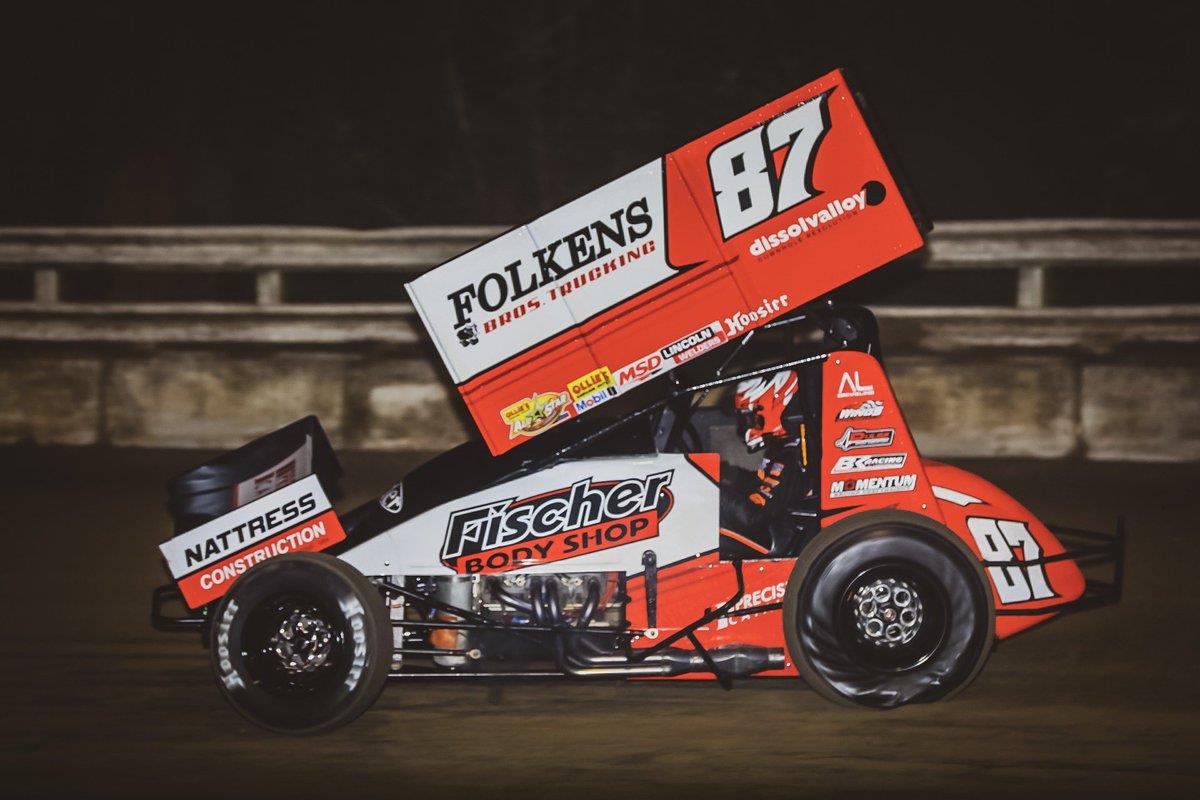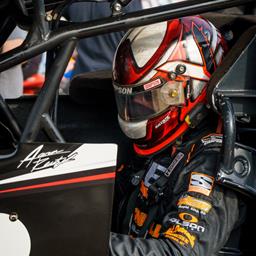 ---
Reutzel Ready for DIRTcar Nationals after Pair of Ocala Top Tens
Lonnie Wheatley, CLUTE, Texas (February 6, 2019) – Aaron Reutzel and the Baughman-Reutzel Motorsports No. 87 Sprint Car team are set for five consecutive nights of racing action at Volusia Speedway Park's DIRTcar Winter Nationals this week after posting a pair of top ten finishes in last weekend's opening set of All Star Circuit of Champions events at Ocala, Florida's Bubba Raceway Park.
The reigning All Star Circuit of Champions titlist will take to Barberville, Florida's Volusia Speedway Park on Wednesday and Thursday for a pair of All Star events and then the opening three rounds of the 2019 World of Outlaws Sprint Car series on Friday, Saturday and Sunday.
Reutzel enters the high-octane week of competition after driving the Folkens Brothers Trucking/Dissolvalloy Downhole Revolution Triple-X entry to a pair of top-tens at Bubba Raceway Park last Thursday and Friday before passing on Saturday's finale.
The Clute, TX, native opened his Sprint Car season with a tenth-place finish in Thursday night's All Star lidlifter before posting an eighth-place finish on Friday.
Reutzel opened things up by timing in fourth quickest overall on Thursday aboard the Precision Catalyst/Hollywood Blasting & Coating/Beard Equipment machine, which put him in the second row of heat race action.
"We qualified well, but we were in that invert," Reutzel recalls.
While a third-place heat race run secured a feature starting position, it was short of the Dash and had him starting on the sixth row outside in the 30-lap "A" Main.
After an opening lap mishap that cost him several positions, Reutzel rallied back through the field to post a tenth-place finish aboard the Nattress Construction/Momentum Racing Suspensions machine.
"We got over the curb on the opening lap and fell back to about 17th," Reutzel says. "The car was okay, it was enough that I was able to drive back up through there to get back to tenth. We still weren't quite where we needed to be though."
A qualifying effort of twelfth-quickest overall on Saturday netted a front row starting position that translated into a dominant heat race win to secure a Dash position.
"We qualified bad enough to be on the front row, won the heat race and then draw the last starting position for the Dash," Reutzel recalls.
After a fifth-place run in the Dash, Reutzel gridded the feature in the ninth starting position and raced on to an eighth-place finish on a fast yet narrow track.
"We started ninth, ran it wide open for 30 laps and finished up in eighth," Reutzel said of the night.
With afternoon showers on Saturday putting the night's event in question, Reutzel and crew made the early decision to forego the Ocala finale.
"We really thought it would rain out," Reutzel says. "We just felt it was better to take an extra day to get everything ready for Volusia."
It will be Reutzel's second dose of DIRTcar Nationals competition after taking in the 2017 edition of the event.
"We struggled with motor issues the entire time the last time here, so we didn't really get a chance to race," Reutzel recalls. "We should be in good shape now and I think this should be our kind of place. We just need to qualify well and go from there, I'm looking forward to this week."
The chase for that Big Gator gets under way on Wednesday night.
2019 Quick Stats: 5 races, 2 top-tens.
Next Up: DIRTcar Nationals at Volusia Speedway Park near Barberville, FL, on Wednesday through Sunday (All Star Circuit of Champions on Wednesday and Thursday, World of Outlaws on Friday, Saturday and Sunday). Those unable to attend in person can catch all the action live via PPV on www.dirtvision.com.
Keep Track: Keep track of Aaron Reutzel's on-track action including schedule and results at http://www.aaronreutzelracing.com/, on Facebook at https://www.facebook.com/pages/Aaron-Reutzel-Racing/117666254913127 or on Twitter at @AaronReutzel. You can also e-mail Aaron at aaronreutzel@yahoo.com.
If you would like Aaron Reutzel Racing press releases e-mailed directly to you, send your e-mail address to Lonnie Wheatley at lonniewheatley@gmail.com.
(Photo courtesy of DB3 Imaging)
---
Article Credit: Lonnie Wheatley
Back to News