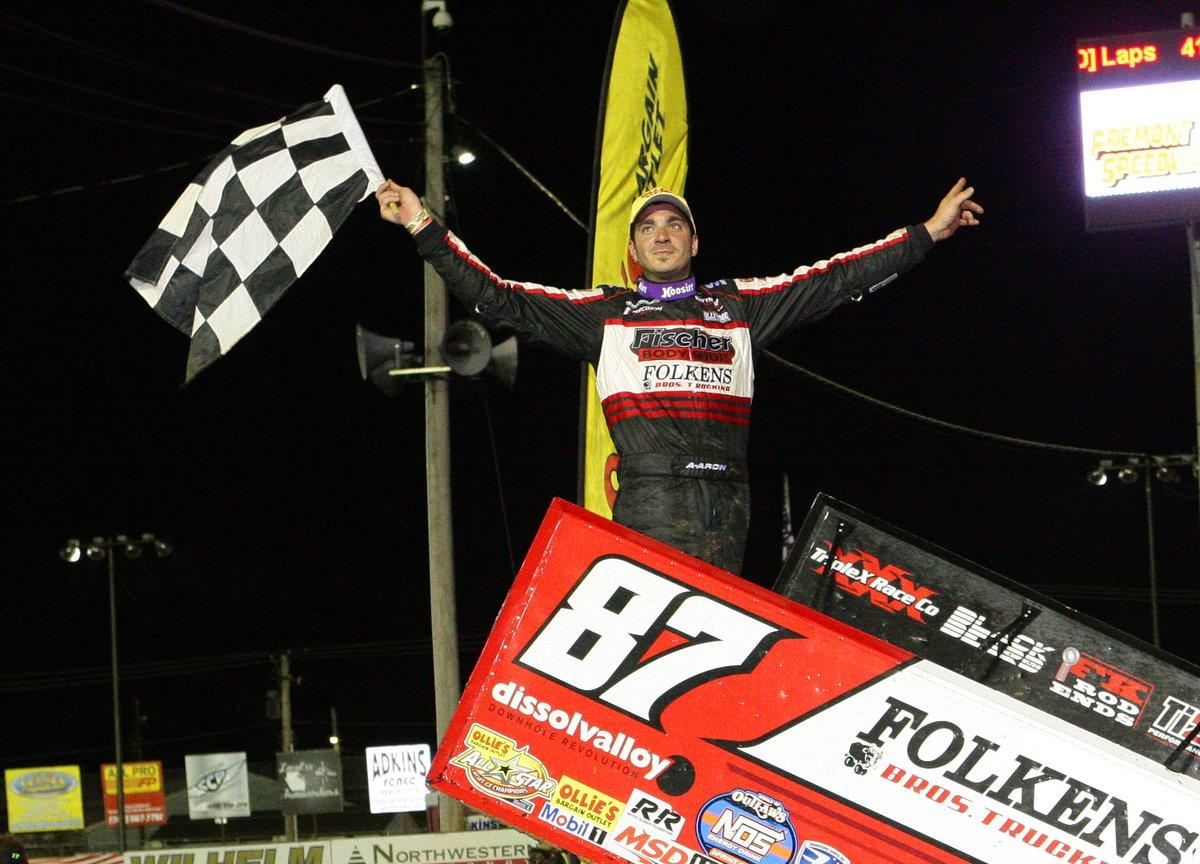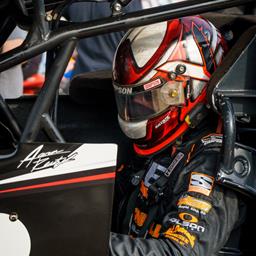 ---
Reutzel Vies for Sprint Car World Championship after Pair of All Star Triumphs
Lonnie Wheatley, CLUTE, Texas (May 30, 2019) – Reigning All Star Circuit of Champions titlist Aaron Reutzel and the Baughman-Reutzel Motorsports No. 87 Sprint Car team have made a priority of improving at the Ohio tracks on the series schedule in 2019.
It would appear to be paying early dividends with Reutzel driving the Folkens Brothers Trucking/Dissolvalloy Downhole Revolution Triple-X entry to All Star victory lane at both Attica Raceway Park and Fremont Speedway last weekend.
The team will try to carry that over into this weekend's $100,000-to-win Sprint Car World Championship at Ohio's Mansfield Motor Speedway. The three-day tilt kicks off Thursday night before culminating with Saturday's championship finale.
"We have momentum on our side going into it," Reutzel says. "Now we just need to take care of unfinished business."
Last year, Reutzel narrowly missed out on the $100,000 Sprint Car World Championship winner's share with a last-lap slider for the lead not quite sticking. Reutzel was forced to settle for runner-up honors.
Reutzel goes into this weekend after a two-for-two weekend in All Star Circuit of Champions competition aboard the Precision Catalyst/Hollywood Blasting & Coating/Beard Equipment machine and a likely top-five World of Outlaws run on Monday night that was cut short by mechanical woes.
Last weekend began with Reutzel setting an overall quick time of 12.307 seconds over a field of 31 competitors at Attica Raceway Park on Friday night before ultimately earning the third starting position for the feature event.
Reutzel spent the early portion of the 40-lapper in second before taking command just after the midway point and then led the rest of the way for his first series score of the year aboard the Nattress Construction/Momentum Racing Suspensions entry.
"We were good all night, then we tried some stuff in the Dash that we really liked," Reutzel explains. ""Brock (Zearfoss) was racing harder than I cared to early in the race so I was just waiting for traffic. Then he ran through a rut and spun, giving us the lead. I knew we had it from there as long as I didn't make any mistakes."
After a Saturday night rainout at Wayne County Speedway, action shifted to Fremont Speedway on Sunday with Reutzel timing in third-quick and then finishing fourth in heat race action to earn the 11th starting position.
"We were good in qualifying but I missed my mark just a little bit and missed being in the top two," Reutzel recalls. "Then in the heat race, it was pretty much one lane on the bottom."
A fortuitous rain shower changed track conditions for the feature event with Reutzel gridding six rows deep.
"Luckily for us it rained and made the track somewhat technical," Reutzel says. "We loosened up a lot for the feature."
The move paid off, with Reutzel racing through the field to take command in just 12 laps and then leading the rest of the way in the 40-lapper for his 11th career All Star triumph and first at Fremont.
"I found the top before anyone else and was able to pick them off one by one," Reutzel recalls. "Once we got out front, I knew we were in good shape as long as I didn't screw up and just kept up a good pace."
Taking in Monday's World of Outlaws Sprint Car card at Indiana's Lawrenceburg Speedway, Reutzel was right in the mix again by qualifying second quickest and then winning his heat race to earn a Dash position. A third -place Dash finish put Reutzel second row inside in the feature.
Reutzel battled amongst the top five before mechanical issues at the midway point cut his race short.
"We tried to make our car good through the middle for the feature so that we could work traffic later in the race," Reutzel explains. "We were a little tight early but the car started coming in before we had mechanical problems."
Reutzel took the mishap in stride.
"At least we got that out of the way, I'd rather have that happen there than this weekend," Reutzel says with $100,000 on the line.
The pursuit of that $100,000 winner's share at Mansfield Motor Speedway begins on Thursday night.
2019 Quick Stats: 24 races, 3 wins, 8 top-fives, 13 top-tens.
Next Up: Sprint Car World Championship at Ohio's Mansfield Motor Speedway on Thursday, Friday and Saturday. For those unable to attend, all three nights will be available live via PPV at www.speedshifttv.com.
Keep Track: Keep track of Aaron Reutzel's on-track action including schedule and results at http://www.aaronreutzelracing.com/, on Facebook at https://www.facebook.com/pages/Aaron-Reutzel-Racing/117666254913127 or on Twitter at @AaronReutzel. You can also e-mail Aaron at aaronreutzel@yahoo.com.
If you would like Aaron Reutzel Racing press releases e-mailed directly to you, send your e-mail address to Lonnie Wheatley at lonniewheatley@gmail.com.
Penning the recurring series of "The Wheatley Chronicles" articles on www.sprintcarmania.com, Lonnie Wheatley provides media, public relations and more for select tracks, drivers and events. For more information, Wheatley may be contacted at lonniewheatley@gmail.com.
---
Article Credit: Lonnie Wheatley
Back to News