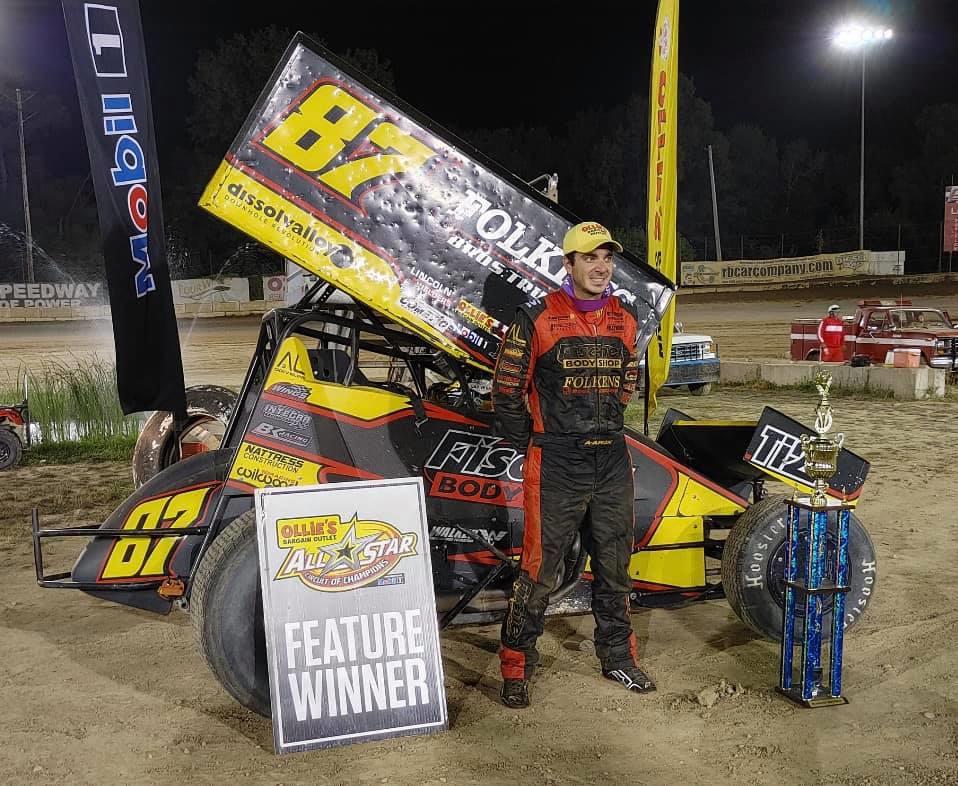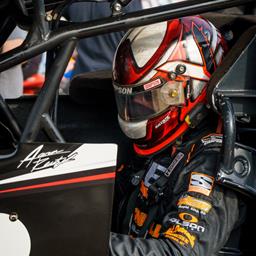 ---
Reutzel Takes All Star Points Lead to Posse Territory after Another Triumph
Lonnie Wheatley, CLUTE, Texas (August 27, 2020) – Aaron Reutzel and the Baughman-Reutzel Motorsports No. 87 Sprint Car team made a return to All Star Circuit of Champions victory lane last weekend.
Now, Reutzel and the Folkens Brothers Trucking/Dissolvalloy Downhole Revolution No. 87 Triple-X Sprint Car team take the series points lead to Pennsylvania for four nights of racing action that begins on Thursday night at Grandview Speedway before moving on to William Grove Speedway on Friday, Lincoln Speedway on Saturday and then Bedford Speedway on Sunday.
"If we can have a good weekend, it will really get us a lot closer to winning another championship," the Clute, TX, native explains.
Reutzel topped the opening two legs of the same swing last year with triumphs at Grandview and Williams Grove among his 18 wins during the 2019 season.
Up to 12 triumphs overall now for 2020, Reutzel and the Precision Catalyst/Hollywood Blasting & Coating/Beard Equipment team were back in All Star Circuit of Champions competition at Wisconsin's Wilmot Raceway last Friday night.
After racing among the top five much of the way, Reutzel settled for 14th after contact from a lapped car forced him to the rear of the field.
"It was an unusual race, we just never had a good scenario to work with," Reutzel recalls. "I just couldn't ever make good momentum, there were always other cars that would slide in and have to check up for. Then a lapped car came straight up off the bottom and into the side of me and spun me, so we just got what we could from the back at that point."
Indiana's Plymouth Speedway on Saturday night was just what the doctor ordered for the Nattress Construction/Momentum Racing Suspension entry.
Reutzel established Saturday night's quick time in qualifying and then led all 35 laps of the feature event for his third consecutive win atop the Plymouth dirt oval.
"It's a track where the harder you drive, the better things tend to turn out," Reutzel explains. "You just drive as hard as you can there and it makes good speed, it has worked out well for us there."
Now, Reutzel tries to put the Fischer Body Shop machine back in victory lane at four different Pennsylvania tracks.
He has wins at Grandview, Williams Grove and Bedford over the past two seasons and is looking for more. He also finished second at Lincoln during Pennsylvania Speedweek in June. Now, he looks to crack Lincoln victory lane for the first time.
2020 Quick Stats: 61 races, 12 wins, 30 top-fives, 42 top-tens.
Next Up: All Star Circuit of Champions at Wilmot (WI) Raceway on Friday and Plymouth (IN) Speedway on Saturday.
Keep Track: Keep track of Aaron Reutzel's on-track action including schedule and results at http://www.aaronreutzelracing.com/, on Facebook at https://www.facebook.com/pages/Aaron-Reutzel-Racing/117666254913127 or on Twitter at @AaronReutzel. You can also e-mail Aaron at aaronreutzel@yahoo.com.
If you would like Aaron Reutzel Racing press releases e-mailed directly to you, send your e-mail address to Lonnie Wheatley at lonniewheatley@gmail.com.
---
Article Credit: Lonnie Wheatley
Back to News