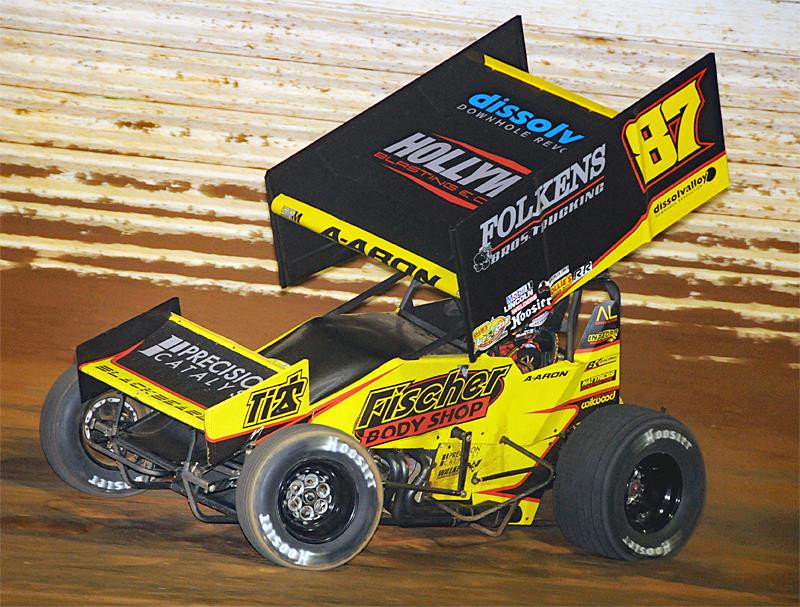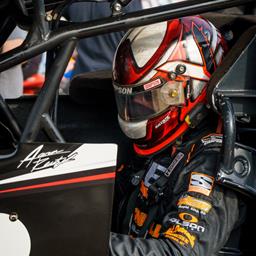 ---
Reutzel Set for More Central PA Action after Tuscarora Weekend
Lonnie Wheatley, CLUTE, Texas (September 16, 2020) – Three more Central Pennsylvania nights await Aaron Reutzel and the Baughman-Reutzel Motorsports No. 87 Sprint Car team after last weekend's set of Tuscarora events at Port Royal Speedway.
This week's action begins on Wednesday night with the $6,900-to-win Weldon Sterner Memorial at Abbotttown's Lincoln Speedway. Then, All Star Circuit of Champions action resumes on Friday at Mechanicsburg's Williams Grove Speedway on Friday with the $5,000-to-win Jack Gunn Memorial and then Lincoln Speedway on Saturday with the $20,000-to-win Dirt Classic.
Reutzel and the Folkens Brothers Trucking/Dissolvalloy Downhole Revolution Triple-X Sprint Car team go into the set of events after a challenging Tuscarora weekend at Port Royal Speedway.
While the Precision Catalyst/Hollywood Blasting & Coating/Beard Equipment machine showed excellent speed each night, the final results didn't reflect what could have been.
"It was a tough one, we just never could get things going right," Reutzel said of the weekend.
Reutzel opened the three-race set atop the ½-mile Port Royal Speedway clay oval by timing in fourth quickest on Thursday night and then earned the sixth starting position for the feature after the Dash. Reutzel held steady and raced to a sixth-place finish for the night.
"That wasn't typical Port Royal at all, it was heavy and fast all night," Reutzel said.
Reutzel timed in 12th during Friday's qualifying and then earned a Dash position by winning his heat race aboard the Nattress Construction/Momentum Racing Suspension entry. After starting seventh, Reutzel finished the night out in 15th.
"We made some changes and went the wrong way with them," Reutzel surmises.
The reigning All Star Circuit of Champions titlist and current points leader entered Saturday seeking to defend his Tuscarora 50 championship in the $53,000-to-win event.
But timing in sixth-quick among his group aboard the Fischer Body Shop machine put him in a difficult position from the outset.
"Starting third in a heat makes it tough, we finished third and that put us starting a few rows back in the feature," Reutzel recalls.
Reutzel made gains in the early going, but a late run-in with the wall exiting turn two relegated him to a 21st place finish.
"We got up there a little bit, but we didn't make the right changes at the midway stop and then I basically crashed myself trying to make something happen," Reutzel wraps up.
Reutzel looks to rebound with this week's events at Lincoln on Wednesday and Saturday as well as Williams Grove on Friday. Reutzel has posted a pair of runner-up finishes at Lincoln this season and posted a pair of wins at Williams Grove Speedway last year.
2020 Quick Stats: 69 races, 13 wins, 33 top-fives, 46 top-tens.
Next Up:
Wednesday – Lincoln Speedway (Abbottstown, PA) - $6,900-to-win Weldon Sterner Memorial
Friday – All Star Circuit of Champions at Williams Grove Speedway (Mechanicsburg, PA) - $5,000-to-win Jack Gunn Memorial
Saturday – All Star Circuit of Champions at Lincoln Speedway (Abbottstown, PA) - $20,000-to-win Dirt Classic
Keep Track: Keep track of Aaron Reutzel's on-track action including schedule and results at http://www.aaronreutzelracing.com/, on Facebook at https://www.facebook.com/pages/Aaron-Reutzel-Racing/117666254913127 or on Twitter at @AaronReutzel. You can also e-mail Aaron at aaronreutzel@yahoo.com.
If you would like Aaron Reutzel Racing press releases e-mailed directly to you, send your e-mail address to Lonnie Wheatley at lonniewheatley@gmail.com.
---
Article Credit: Lonnie Wheatley
Back to News