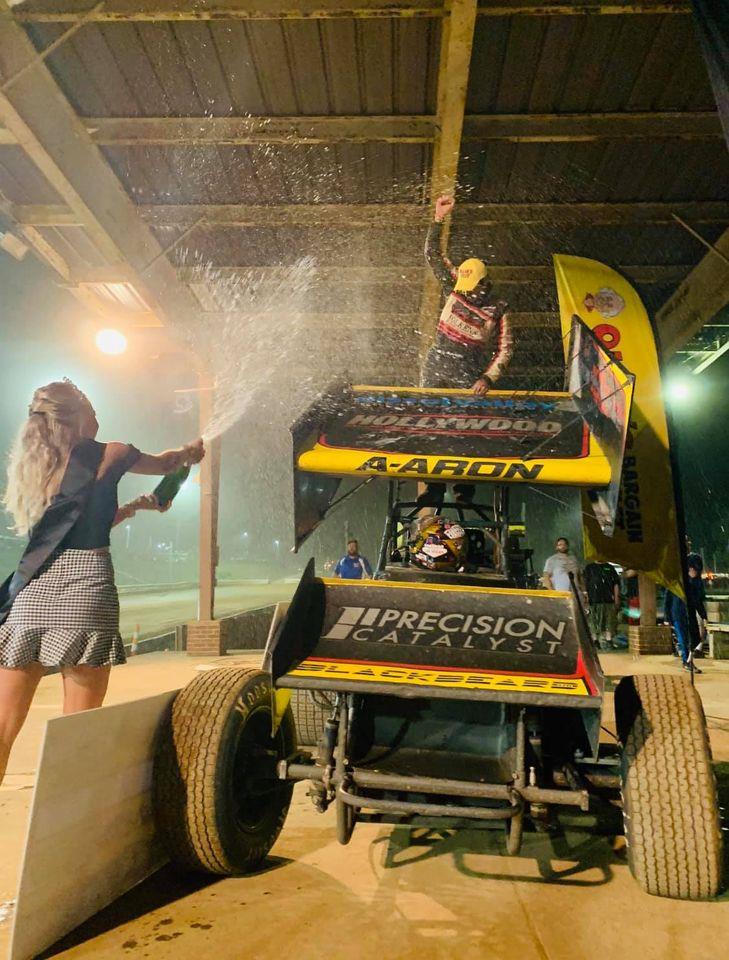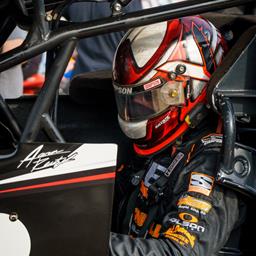 ---
Reutzel Set to Ambush Attica after another All Star Win to Pad Series Points Lead
Lonnie Wheatley, CLUTE, Texas (September 4, 2020) – Aaron Reutzel and the Baughman-Reutzel Motorsports No. 87 Sprint Car team exhibited their resilience during last weekend's All Star Circuit of Champions swing through Pennsylvania.
With the scheduled four-race slate reduced to three due to a Friday night rainout at Williams Grove Speedway, Reutzel and the Folkens Brothers Trucking/Dissolvalloy Downhole Revolution No. 87 Triple-X Sprint Car team shook off a Thursday night disappointment at Grandview Speedway to post a runner-up finish at Lincoln Speedway on Saturday night and then the team's ninth All Star triumph of the season at Bedford Speedway on Sunday night.
"I couldn't be more proud of how professional our team is, to come back after everything that has been going on and win the way that we did," Reutzel said after his second consecutive triumph at Bedford. "This is a win that you can be proud of."
Reutzel and company will try to carry that momentum into this weekend's All Star Circuit of Champions "Attica Ambush" at Ohio's Attica Raceway Park on Friday and Saturday.
Reutzel kicked off last weekend's set of events by establishing Thursday night's fastest time of 11.713 seconds in qualifying at Grandview Speedway aboard the Precision Catalyst/Hollywood Blasting & Coating/Beard Equipment machine.
It was a trend that continued throughout the weekend with Reutzel putting the No. 87 Sprint Car atop the qualifying speed charts on all three nights.
And after winning Thursday night's Dash, Reutzel led 31 of the initial 34 laps and was in command as the white flag flew only to be spun out entering turn one. Relegated to the tail due to the 360-spin rule, a near-certain win was transformed into a 20th-place finish.
Reutzel and the Nattress Construction/Momentum Racing Suspension crew shook it off in short order, timing in fastest again at Lincoln Speedway on Saturday night and then climbing from sixth to capture runner-up honors in the Kramer Klash feature event.
"We had a really good car for the feature, we just had a bleeder issue that made us bad on restarts," Reutzel recalls. "It took us a few laps to get going and when we had that last caution with a couple of laps to go, we couldn't get going good enough to win it."
Reutzel and the Fischer Body Shop team finished out the weekend with Sunday night's statement win at Bedford.
After another quick-time and another Dash win to the earn the pole position for the feature, Reutzel raced into the lead on a lap three restart and never looked back en route to his 13th overall win of 2020.
"We just tested some things in the heat and then we fine-tuned for the Dash and it was really good, we didn't change anything for the feature," Reutzel explains. We got a good restart and he left the door open for me to slide him. After that, fuel was my only concern but we were able to make it."
With his ninth series win of the season, Reutzel has opened up a 92-point advantage in his quest for a third consecutive All Star Circuit of Champions title with a dozen events remaining on the schedule.
"Aside from how Thursday night ended, all-in-all it was a good weekend for our team, we just want to keep it going," Reutzel sums up.
Reutzel and company will try to keep the All Star Circuit of Champions success going at Attica Raceway Park on Friday and Saturday.
2020 Quick Stats: 63 races, 13 wins, 32 top-fives, 44 top-tens.
Next Up: All Star Circuit of Champions at Attica (OH) Raceway Park's "Attica Ambush" on Friday and Saturday.
Keep Track: Keep track of Aaron Reutzel's on-track action including schedule and results at http://www.aaronreutzelracing.com/, on Facebook at https://www.facebook.com/pages/Aaron-Reutzel-Racing/117666254913127 or on Twitter at @AaronReutzel. You can also e-mail Aaron at aaronreutzel@yahoo.com.
If you would like Aaron Reutzel Racing press releases e-mailed directly to you, send your e-mail address to Lonnie Wheatley at lonniewheatley@gmail.com.
---
Article Credit: Lonnie Wheatley
Back to News