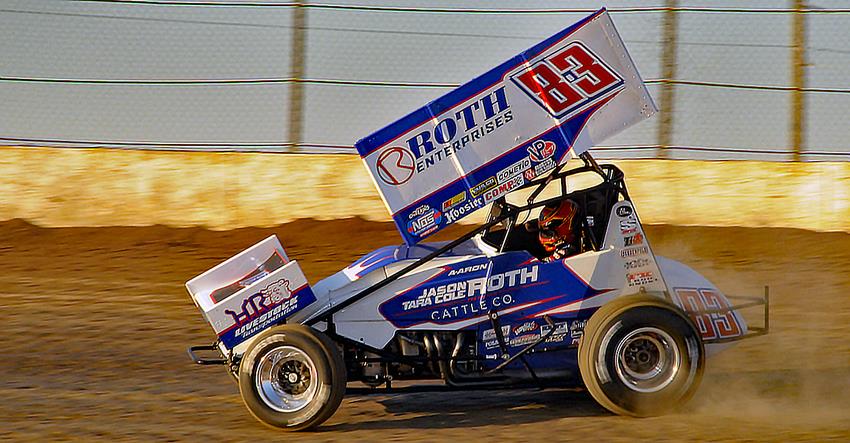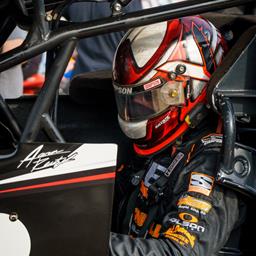 ---
Reutzel Rides Momentum into World of Outlaws Weekend at I-55 Raceway
Lonnie Wheatley, CLUTE, Texas (April 1, 2021) – The past two weekends on the World of Outlaws trail have netted Aaron Reutzel and the Roth Motorsports No. 83 Sprint Car team a new track record and three consecutive top-tens including a runner-up showing at Cotton Bowl Speedway.
Tied for sixth in series points and leading the way in the Rookie of the Year chase, Reutzel and team look to continue the string of strong runs with this weekend's pair of events at Pevely, Missouri's Federated Auto Parts I-55 Raceway on Friday and Saturday.
After a Friday night rainout last weekend at Cameron, Missouri's U.S. 36 Raceway, Reutzel raced to a fourth consecutive top-ten finish and eighth in nine WoO events thus far atop a Lake Ozark Speedway on Saturday night that was abundant with character.
Timing in 11th-quickest in qualifying, Reutzel earned the eighth starting position for the feature after racing to third in his heat race and then navigated the challenging surface to claim a sixth-place finish by the end of the night.
If followed on the heels of a successful weekend in his home state of Texas the previous weekend at Paige's Cotton Bowl Speedway where Reutzel posted a new track record on the opening night.
After setting the new track standard of 13.356 seconds, Reutzel earned the pole position for the feature with a heat race win and then a Dash win. He led the opening portion of the feature event and battled for the point throughout before settling for runner-up honors at the stripe.
"I felt like we had a winning car, it was just the way circumstances played out," Reutzel recalls.
The Saturday portion of the Cotton Bowl Speedway weekend brought different track conditions and after timing in 14th on the night, Reutzel rallied to a solid eighth-place feature finish after starting the feature from the 14th starting position.
"We had a bad draw for qualifying and we were just off some on the car, so it was a double-whammy for us," Reutzel said of the night.
Reutzel is set for I-55 Raceway this weekend, a track where he raced from 16th to 10th in World of Outlaws action last May. He'll look to continue his string of top-ten runs and potentially add to the win column.
2021 Quick Stats: 18 races, 2 wins, 5 top-fives, 14 top-tens.
Next Up: World of Outlaws Sprint Cars at Federated Auto Parts I-55 Raceway on Friday and Saturday Those unable to attend can watch all the action live on www.dirtvision.com.
Keep Track: Keep track of Aaron Reutzel's on-track action including schedule and results at http://www.aaronreutzelracing.com/, on Facebook at https://www.facebook.com/pages/Aaron-Reutzel-Racing/117666254913127 or on Twitter at @AaronReutzel. You can also e-mail Aaron at aaronreutzel@yahoo.com.
If you would like Aaron Reutzel Racing press releases e-mailed directly to you, send your e-mail address to Lonnie Wheatley at lonniewheatley@gmail.com.
---
Article Credit: Lonnie Wheatley
Back to News