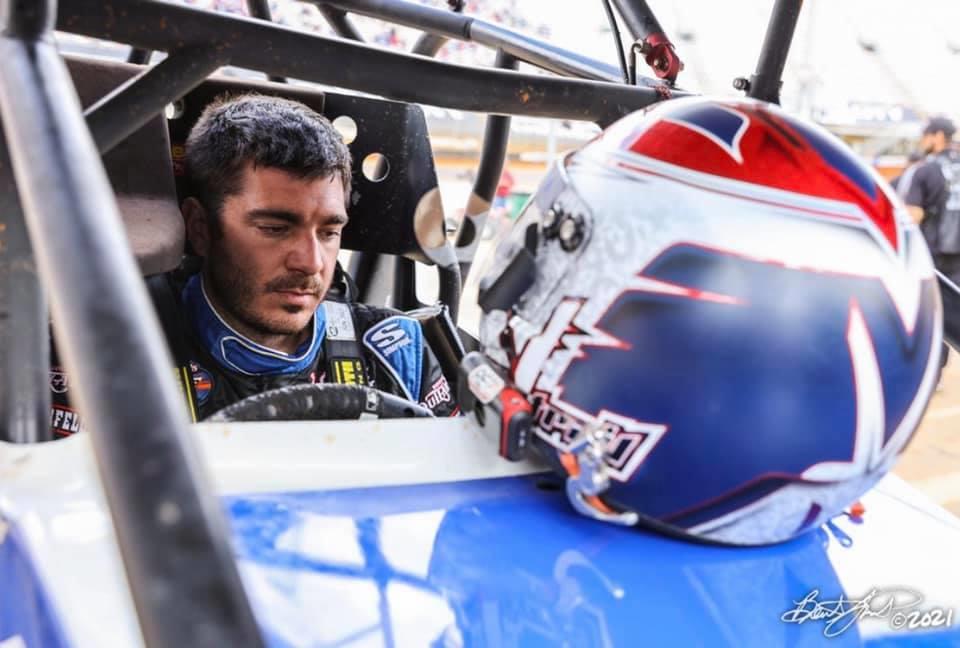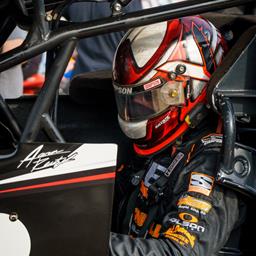 ---
Reutzel Departs from Roth Motorsports - Speaks on World of Outlaws Penalties
Lonnie Wheatley, CLUTE, Texas (August 18, 2021) – Oh, the costs of a mere thousandth of an inch or two. Not necessarily only in monetary terms, but more importantly in terms of public perception.
Just ask Aaron Reutzel.
The end result has the Clute, TX, native making the decision to part ways with the Roth Motorsports No. 83 Sprint Car team and seek other opportunities.
"They made a proposal to finish out the season that I wasn't comfortable with, I felt it was best for us to part ways and I'll pursue some other opportunities that have been presented," Reutzel says. "I appreciate the opportunity that Dennis and Teresa Roth gave me and I'm pleased with the success that we were able to accomplish."
The parting of ways was the end result of a recent series of events stemming from a World of Outlaws weekend of competition in New York. And, it was supposed to be another highlight of his Rookie of the Year campaign on the World of Outlaws Sprint Car trail.
Reutzel had parked the Roth Motorsports No. 83 Sprint Car in series victory lane for the fourth time of the year, this time at New York's Ransomville Speedway on Friday, July 30.
His fifth overall victory of the season after an early All Star score in Florida solidified his position as the leading Rookie contender on the WoO trail and kept him in a solid position in points.
But, one night later, his season came to a screeching halt, ableit temporarily, when series officials deemed that a chassis with tubing not meeting minimum series requirements was utilized at Weedsport Speedway after being previously marked as not meeting series requirements.
And now he waits out a 30-day suspension form World of Outlaws competition that has already sidelined him from the Ironman 55 at Pevely, MO, on August 6-7 as well as last week's prestigious Knoxville Nationals in Iowa.
Reutzel discussed the chassis in question.
"It's a chassis that I originally bought in 2011," Reutzel explains. "And it's a car that I have been running frequently for the past three years."
The car has consistently passed technical inspections in past seasons.
"We have raced it each of the past two years and gone through World of Outlaws tech as well as Knoxville 360 and 410 Nationals tech with no problem," Reutzel states.
"We powder-coated it one more time for this year and apparently one rail got too thin as a result," Reutzel explains.
"It has been a favorite car of mine for years, so I made the mistake of changing the sticker," Reutzel says. "I own up to it, it was a stupid mistake on my part and something I'll never do again. The car was never intended to be illegal in any way."
The sting of sitting out for 30 days is one thing, but the effect upon partners and fans weighs heavily upon Reutzel.
"Everyone works so hard and I feel like I let them down, I apologize to everyone involved with this effort," Reutzel says. "I apologize to all of our fans as well, they always keep us motivated to be our best and are always there for us and we miss not being able to see them for the short term."
At the upper rung of a high-stakes sport where every little bit matters every night out, a simple couple thousandths of an inch led to monetary fines and the 30-day suspension from competition.
Reutzel will be all the wiser from the infraction.
"It was a mistake and I'll learn from it," Reutzel explains. "I'll take the time off as prescribed and then plan to come back stronger and better than ever."
2021 Quick Stats: 62 races, 5 wins, 18 top-fives, 40 top-tens.
Keep Track: Keep track of Aaron Reutzel's on-track action including schedule and results at http://www.aaronreutzelracing.com/ and on Facebook at https://www.facebook.com/pages/Aaron-Reutzel-Racing/117666254913127. You can also e-mail Aaron at aaronreutzel@yahoo.com.
If you would like Aaron Reutzel Racing press releases e-mailed directly to you, send your e-mail address to Lonnie Wheatley at lonniewheatley@gmail.com.
---
Article Credit: Lonnie Wheatley
Back to News