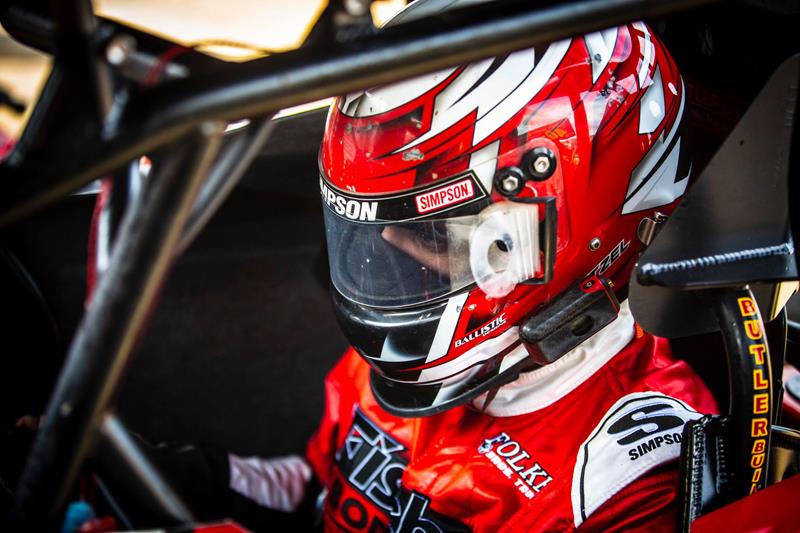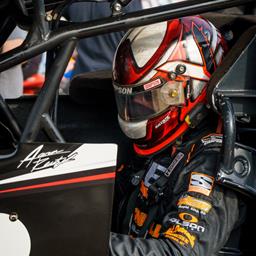 ---
Reutzel Resumes All Star Title Chase after Rallying to Knoxville Runner-Up Finish
Lonnie Wheatley, CLUTE, Texas (April 25, 2019) – After a dazzling run through the field to capture a second-place finish in Saturday night's Knoxville Raceway season opener, Aaron Reutzel and the Baughman-Reutzel Motorsports No. 87 Sprint Car team get back to the business of defending the All Star Circuit of Champions title with a pair of events in Ohio this weekend.
The weekend double begins at Attica Raceway Park on Friday night before shifting to Orrville's Wayne County Speedway on Saturday night.
Reutzel will round out the weekend by taking in Sunday's World of Outlaws card at Illinois' Jacksonville Speedway on Sunday night aboard teammate Josh Baughman's No. 17 Sprint Car.
After last weekend's All Star double fell victim to rain, Reutzel and the Folkens Brothers Trucking/Dissolvalloy Downhole Revolution Triple-X team took advantage of an opportunity to take in Knoxville Raceway's season-opening event in Knoxville, IA.
And the team made the most of it, rallying through the feature field from the 12th starting position to capture runner-up honors in the 20-lapper aboard the Precision Catalyst/Hollywood Blasting & Coating/Beard Equipment machine.
"We were really good," Reutzel summed up of the night. "It was good to get some laps in at Knoxville, we're really looking forward to the Nationals now."
Reutzel started the night by timing in ninth among the field of 33.
"We tried out something that we had been wanting to try, and it was no good," Reutzel explains.
Reutzel then made his way to the feature with a fifth-place heat race finish. "We weren't too bad, I just got off to a bad start. Then it jumped out of gear, but that rebunched the field and gave us a chance to get going."
Gridding the feature field outside the sixth row, Reutzel wasted little time slicing through the field aboard the Nattress Construction/Momentum Racing Suspensions entry. He made it all the way to second but ran out of laps to run down eventual race winner Brian Brown.
"We tried something else that we were wanting to try out, we really forced ourselves to test," Reutzel explains. "And it as really good. I got to (Kerry) Madsen and made some mistakes trying to get by him. Then I got to (Justin) Henderson and made some mistakes trying to get by him too. Those mistakes cost us several laps, otherwise I think we could have got up there and raced for the win."
With his sixth top-five of the season and fifth in a row in the books including a World of Outlaws score in California, Reutzel looks to add some notches to the win column in Ohio and Illinois this weekend.
Reutzel posted three top-tens in All Star Circuit of Champions competition at Attica Raceway Park and two top-tens at Wayne County Speedway last year. Reutzel also posted a fifth-place World of Outlaws finish at Jacksonville Speedway in 2016.
2019 Quick Stats: 20 races, 1 win, 6 top-fives, 11 top-tens.
Next Up:
Friday - All Star Circuit of Champions at Attica (OH) Raceway Park.
Saturday – All Star Circuit of Champions at Wayne County Speedway (Orrville, OH).
Sunday – World of Outlaws at Jacksonville (IL) Speedway.
For those unable to attend, the Friday and Saturday All Star events are available via PPP at www.speedshifttv.com while Sunday's World of Outlaws card is available PPV at www.dirtvision.com.
Keep Track: Keep track of Aaron Reutzel's on-track action including schedule and results at http://www.aaronreutzelracing.com/, on Facebook at https://www.facebook.com/pages/Aaron-Reutzel-Racing/117666254913127 or on Twitter at @AaronReutzel. You can also e-mail Aaron at aaronreutzel@yahoo.com.
If you would like Aaron Reutzel Racing press releases e-mailed directly to you, send your e-mail address to Lonnie Wheatley at lonniewheatley@gmail.com.
Penning the recurring series of "The Wheatley Chronicles" articles on www.sprintcarmania.com, Lonnie Wheatley provides media, public relations and more for select tracks, drivers and events. For more information, Wheatley may be contacted at lonniewheatley@gmail.com.
(Trent Gower photo)
---
Article Credit: Lonnie Wheatley
Back to News