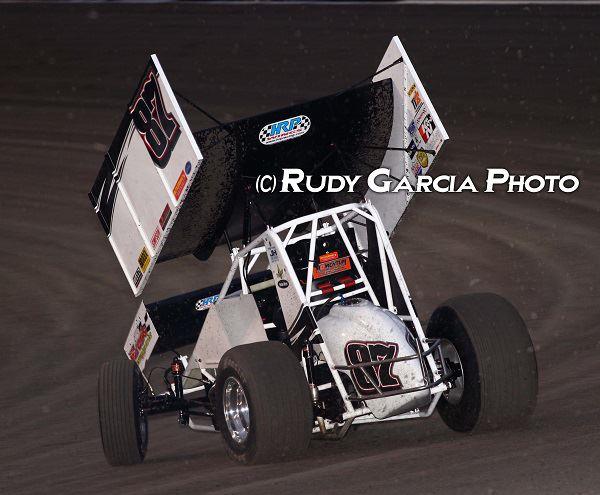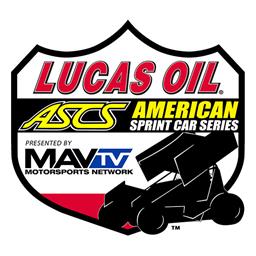 ---
Aaron Reutzel prevails at South Texas Speedway
Bryan Hulbert - CORPUS CHRISTI, Texas (May 26, 2013) After a night of twists and turns, Aaron Reutzel emerged with his third Griffith Truck and Equipment Gulf South Regional win of 2013, parking the Momentum Suspension No. 87 in victory lane at the South Texas Speedway in Corpus Christi, Texas.
Drawing third, Reutzel started ahead of the six car crash that began the night's feature event. Grabbing the lead on lap five, after early leader Channin Tankersley was collected in slower traffic, Reutzel survived another pair of cautions as well a red flag for a crash involving Tommy Bryant and Jimmy Brooks.
Reutzel was chased across the stripe by Ray Allen Kulhanek, Brandon Berryman, Beau Smith, and Klint Angelette in the top five. Larry Howery, J.J. Simmons, Brandi Jass, Tyler Edwards, and Bruce Griffith, Jr. completed the top five.
Drivers went into the stands and collected donations for the races affected by last week's Tornados in Oklahoma totaling $2,337. As a special note, a fan also penned a check for $300 for the family of Josh Burton who lost his life on May 25, 2013.
Griffith Truck and Equipment Gulf South Region
South Texas Speedway - Corpus Christi, Texas
Sunday, May 26, 2013
Car Count: 23
Heat 1 (8 Laps): 1. 87-Aaron Reutzel; 2. 21T-Ray Allen Kulhanek; 3. 71-Channin Tankersley; 4. 66-J.J. Simmons; 5. 15-Andrew VanBlarcum; 6. 17-Blake Hahn; 7. 12M-Kolt Walker; DNS 0-Tyler Edwards
Heat 2 (8 Laps): 1. 28-Tommy Bryant; 2. 6-Ryan Beechler; 3. 31-Brandon Berryman; 4. 24-Brandie Jass; 5. 69-Larry Howery; 6. 15T-Travis Elliott; 7. 52-Roger Oakes; 8. 92-Tony Russell
Heat 3 (8 Laps): 1. 51-Beau Smith; 2. 19-Klint Angelette; 3. 7W-Dustin Welch; 4. 17T-Bruce Griffith Jr; 5. 02-Harry Yerrington; 6. 5B-Trevor Barr; 7. 5-Jimmy Brooks
B Feature (12 Laps): 1. 17-Blake Hahn; 2. 15-Andrew VanBlarcum; 3. 52-Roger Oakes; 4. 5-Jimmy Brooks; 5. 0-Tyler Edwards; 6. 02-Harry Yerrington; 7. 5B-Trevor Barr; DNF 12M-Kolt Walker; DNS 92-Tony Russell
A Feature (25 Laps): 1. 87-Aaron Reutzel; 2. 21T-Ray Allen Kulhanek; 3. 31-Brandon Berryman; 4. 51-Beau Smith; 5. 19-Klint Angelette; 6. 69-Larry Howery; 7. 66-J.J. Simmons; 8. 24-Brandie Jass; 9. 0-Tyler Edwards; 10. 17T-Bruce Griffith Jr; 11. 7W-Dustin Welch; DNF 17-Blake Hahn; DNF 52-Roger Oakes; DNF 28-Tommy Bryant; DNF 5-Jimmy Brooks; DNF 71-Channin Tankersley; DNF 15T-Travis Elliott; DNF 15-Andrew VanBlarcum; DNF 6-Ryan Beechler; DNS 02-Harry Yerrington
Lap Leader(s): Channin Tankersley [1-4]; Aaron Reutzel [5-25]
Photo Credit: Rudy Garcia
---
Submitted By: Bryan Hulbert
Back to News