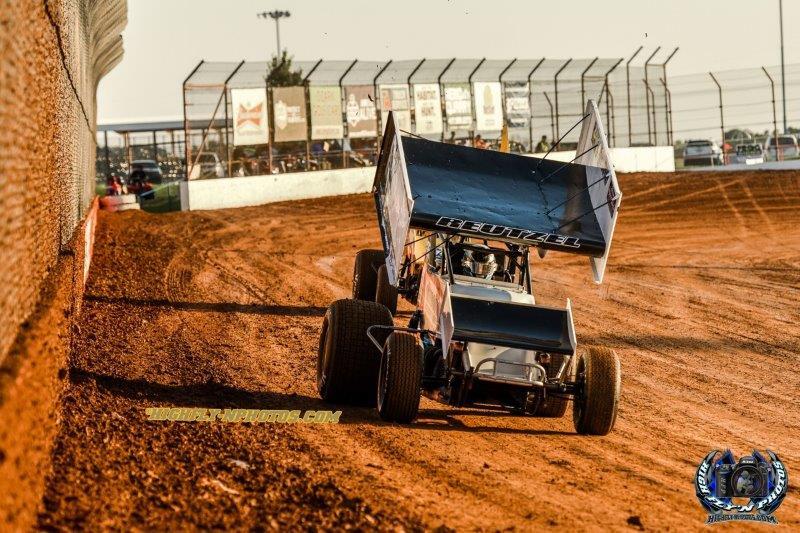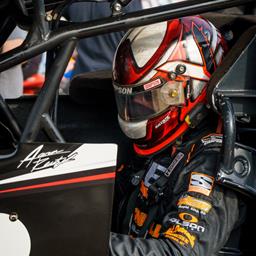 ---
Reutzel Ready for Eldora after Hard Charger Effort in Nebraska
Lonnie Wheatley, CLUTE, Texas (October 6, 2016) – It's one of those destinations that every dirt track racer looks forward to testing his mettle at.
And now, reigning Lucas Oil ASCS National champion Aaron Reutzel gets his first opportunity to race atop Rossburg, Ohio's Eldora Speedway this Saturday night.
"I finally get to race there, I'm excited about it," Reutzel said.
And to make it even better, the Clute, TX, shoe gets to double up with competition in both the 410-ci and 360-ci ranks.
Reutzel will take the wheel of Joe Seling's No. 97 Sprint Car for the All Star Circuit of Champions portion of Eldora's "Sprintacular" and wheel his familiar Dissolvalloy Downhole Revolution/BC Fundz No. 87 Triple-X Sprint Car in the NRA 360-ci Sprint Invaders portion of the event.
Reutzel comes off a Hard Charger effort at this past Saturday's "Fall Brawl" at Nebraska's I-80 Speedway after a roller-coaster weekend at the preceding "Jesse Hockett/Daniel McMillin Memorial" in Missouri.
Saturday's outing at I-80 Speedway resulted in a third-place effort after staring 13th, good enough for the $1,000 Hard Charger bonus courtesy of Searsboro Telephone for the driver of the Wren Motorsports/Momentum Racing Suspensions entry.
Reutzel's heat race efforts in the twin heat event were good enough to land him in one of the dashes, though there was work to do.
"We went pretty good in the first heat, but we were struggling with the car a little bit," Reutzel said. "The second heat was a little tougher and we were really bad with better cars."
Reutzel still made the cut for one of the dashes. "We tried a few things on the car for the Dash and made it worse," Reutzel relates.
It was back to the drawing board for the feature. And, fortunately, it worked.
"We went back to our Lucas Oil Speedway setup, the difference was night and day," Reutzel explains.
Reutzel wasted little time rallying through the field to capture a third-place finish in the Danny Sander Construction/ButlerBuilt entry.
"We got up to third pretty easy," Reutzel recalls. "We were right there with (Jack) Dover for second, but I don't know that we would have had anything for (Terry) McCarl. I never even saw him, he was long gone."
The Hard Charger effort at the "Fall Brawl" came on the heels of a Lucas Oil Speedway triple on September 23-25 that was highlighted by a runner-up finish among the field of sixty-plus entries on the second night in the Wright Way Logistics/Walker Performance Filtration No. 87
The Hockett/McMillin Memorial opener on Thursday, September 23, found Reutzel needing a boost of Lady Luck.
"We drew bad and in the first heat, the track was still sloppy and we were able to pass a couple of cars," Reutzel says. "We had to run the 'B', I was going for a transfer and the front axle just broke."
With little to gain in terms of points or money, the night was essentially done.
"I took a provisional just to see what I could get," Reutzel says. "We pulled in early."
Friday at the Hockett/McMillin Memorial was a new night. And this one was in Reutzel's favor.
"We had a good draw and went from there," Reutzel said of earning the fifth starting position for the feature.
"We were held up for a while by one car," Reutzel says of the Friday feature. "When I finally got to second, Wayne (Johnson) was a straightaway ahead."
Reutzel went to work on that lead in short order.
"I ran him down before we even got to traffic," Reutzel recalls. "Lapped traffic was his saving grace. When we got into traffic, Wayne did a good job of picking and choosing. Normally, when you're second, lapped traffic works to your advantage. This time I think that open track would have been better for us."
The Hockett/McMillin Memorial finale at Lucas Oil Speedway found Reutzel gridding the feature in 17th after winning a "B" Main.
"We were up to ninth and trying to pass for eighth," Reutzel relates. "Another car slid in and across, I thought I could beat him there. At the last moment I had to hit the brakes, it hit our left front and broke it."
"We were just trying to get as many positions as possible in traffic before we went to the top," Reutzel said of the September 24 feature at Lucas Oil Speedway.
Reutzel's No. 87 has consistently shown good speed in recent weeks. It's something he looks to carry over to Eldora Speedway on Saturday night.
2016 Quick Stats: 85 races, 6 wins, 26 top-fives, 40 top-tens.
Up Next: Double duty on Saturday night at Eldora Speedway in Rossburg, OH, in the Joe Seling No 97 for All Star Circuit of Champions competition and the ARR No. 87 for NRA 360-ci action.
Keep Track: Keep track of Aaron Reutzel's on-track action including schedule and results at http://www.aaronreutzelracing.com/, on Facebook at https://www.facebook.com/pages/Aaron-Reutzel-Racing/117666254913127 or on Twitter at @AaronReutzel. You can also e-mail Aaron at aaronreutzel@yahoo.com.
If you would like Aaron Reutzel Racing press releases e-mailed directly to you, send your e-mail address to Lonnie Wheatley at lonniewheatley@gmail.com.
Penning the recurring series of "The Wheatley Chronicles" articles on www.sprintcarmania.com, Lonnie Wheatley provides media, public relations and more for select tracks, drivers and events. For more information, Wheatley may be contacted at lonniewheatley@gmail.com.
(Photo courtesy of John Lee - High Fly'N Photos)
---
Article Credit: Lonnie Wheatley
Back to News