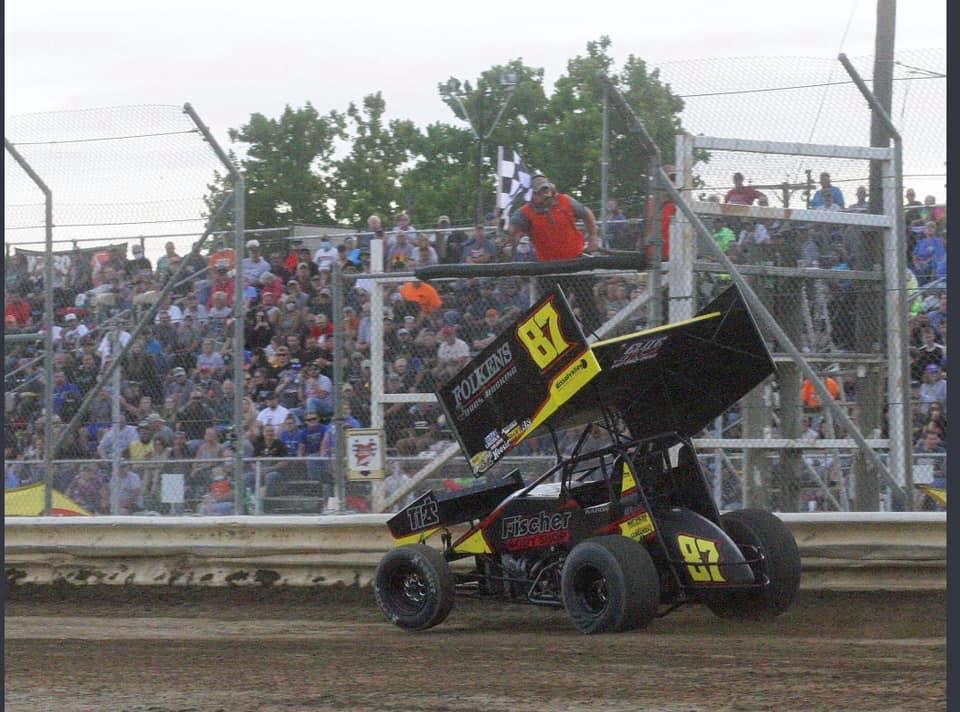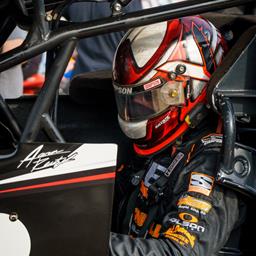 ---
Reutzel Defends Tuscarora 50 Title this Weekend!
Lonnie Wheatley, CLUTE, Texas (September 9, 2020) – Last September, Aaron Reutzel picked up the biggest win of his career by pocketing $52,000 at Port Royal Speedway's Tuscarora 50.
Reutzel and the Baughman-Reutzel Motorsports No. 87 Sprint Car team will try to make it two in a row at the Central Pennsylvania clay oval in this weekend's All Star Circuit of Champions event that unfolds over the course of Thursday, Friday and Saturday.
"I love racing at Port Royal, it's a place I always look forward to going to," Reutzel says. "Everything worked out perfectly for us at last year's Tuscarora 50, hopefully that can happen again."
Reutzel and the Folkens Brothers Trucking/Dissolvalloy Downhole Revolution Triple-X Sprint Car team take a healthy All Star points lead into the weekend after a runner-up finish in last weekend's Attica Ambush finale.
Vying for a third consecutive series title, Reutzel shook off the effect of Friday night struggles at Attica that resulted in a finish of 16th to capture the runner-up finish on Saturday night aboard the Precision Catalyst/Hollywood Blasting & Coating/Beard Equipment machine.
"I gave it all that could have, I didn't realize it was that close to the end and I don't know what more I could have done," Reutzel said of the battle for the lead in the 40-lapper. "It was hard to get good runs to slide him because there were always lapped cars around. It was a lot better run than last night and a good race all in all."
With the Attica Ambush in the books, Reutzel and the Nattress Construction/Momentum Racing Suspension crew made an early run to Port Royal to take in Monday's Labor Day Classic.
After cutting a tire in heat race action, Reutzel rallied through the "B" Main aboard the Fischer Body Shop entry before making an early exit from the feature event.
"After cutting that tire, we were pretty well buried," Reutzel says. "We were able to just test some things after that and I think we learned some things that can help us this weekend."
Three nights at Port Royal beginning on Thursday will culminate with Saturday's $53,000-to-win Tuscarora 50.
2020 Quick Stats: 66 races, 13 wins, 33 top-fives, 45 top-tens.
Next Up: All Star Circuit of Champions at Port Royal Speedway on Thursday, Friday and Saturday.
Keep Track: Keep track of Aaron Reutzel's on-track action including schedule and results at http://www.aaronreutzelracing.com/, on Facebook at https://www.facebook.com/pages/Aaron-Reutzel-Racing/117666254913127 or on Twitter at @AaronReutzel. You can also e-mail Aaron at aaronreutzel@yahoo.com.
If you would like Aaron Reutzel Racing press releases e-mailed directly to you, send your e-mail address to Lonnie Wheatley at lonniewheatley@gmail.com.
---
Article Credit: Lonnie Wheatley
Back to News