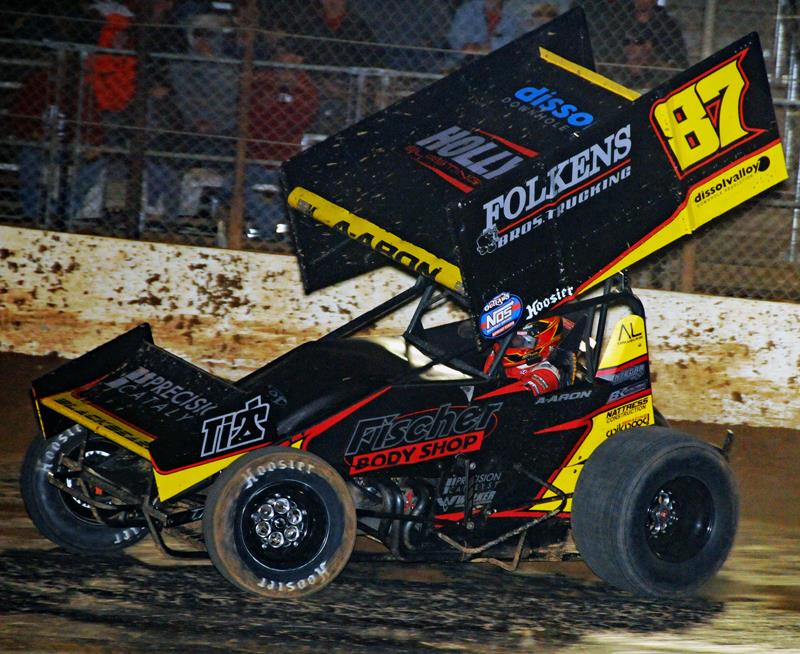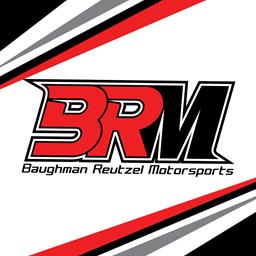 10/30/2020
Baughman-Reutzel Motorsports
---
Reutzel Closes Out 2020 Season with Tarlton Classic after Posting Pair of WoO Top Tens
Lonnie Wheatley, CLUTE, Texas (October 30, 2020) – Aaron Reutzel will close out the Sprint Car racing portion of 2020 with Friday night's $21,000-to-win Tom Tarlton Classic at Hanford California's Keller Auto Speedway at Kings Fairgrounds.
Recently crowned the All Star Circuit of Champions titlist for a third year in a row, Reutzel makes his lone trip to California of this year to join forces with the Roth Motorsports team for the lucrative event.
"I was there once with the World of Outlaws and it's your typical cowboy-up, California kind of track," Reutzel says. "I like those kind of places so it should be fun, hopefully we can finish the year with one more win."
Reutzel goes into the event after posting back-to-back top-ten finishes in World of Outlaws competition aboard the familiar Baughman-Reutzel Motorsports No. 87 Sprint Car over the past pair of weekends.
After qualifying issues put the team behind the eight ball from the start at Kansas City's Lakeside Speedway on Friday, October 16, Reutzel and the Folkens Brothers Trucking/Dissolvalloy Downhole Revolution Triple-X Sprint Car team bounced back with a sixth-place showing at Lake Ozark Speedway the following night and then captured a tenth-place finish at Kokomo Speedway last Saturday night.
After the qualifying mishap at Lakeside, Reutzel raced his way into the feature by advancing from sixth to fifth in his heat race to earn the 20th starting position and finished the night out 21st.
Reutzel then timed in seventh at Lake Ozark Speedway on October 17 and won his heat to earn a position for the Dash in which he finished sixth aboard the Precision Catalyst/Hollywood Blasting & Coating/Beard Equipment entry.
From there, he battled amongst the lead pack throughout before finishing out the night in sixth.
Reutzel timed in third among his group last Saturday at Kokomo Speedway and earned another Dash position with a runner-up finish in his heat race aboard the Nattress Construction/Momentum Racing Suspension/Fischer Body Shop machine.
After a third-place finish in the Dash, Reutzel raced with the leaders and held down fourth until spinning to avoid several lapped cars that had tangled in turn one just prior to the midway point.
Reutzel restarted at the tail and rallied back through the field to salvage a tenth-place finish.
"We had a great car all night. But before that caution happened, I had hit the fence and broke a right rear radius rod bolt so we were already starting to go backwards," Reutzel says. "But before that, I felt like we could run with Donny (Schatz) and Sheldon (Haudenschild), it would have just come down to how traffic played out."
With the season complete for Reutzel and the BRM No. 87 Sprint Car, the Clute, TX, racer looks to finish out with one more big win at Friday's Tom Tarlton Classic.
2020 Quick Stats: 82 races, 15 wins, 38 top-fives, 54 top-tens.
Next Up: Friday night's Tom Tarlton Classic at Hanford, California's Keller Auto Speedway at Kings Speedway.
Keep Track: Keep track of Aaron Reutzel's on-track action including schedule and results at http://www.aaronreutzelracing.com/, on Facebook at https://www.facebook.com/pages/Aaron-Reutzel-Racing/117666254913127 or on Twitter at @AaronReutzel. You can also e-mail Aaron at aaronreutzel@yahoo.com.
If you would like Aaron Reutzel Racing press releases e-mailed directly to you, send your e-mail address to Lonnie Wheatley at lonniewheatley@gmail.com.
---
Article Credit: Lonnie Wheatley
Back to News