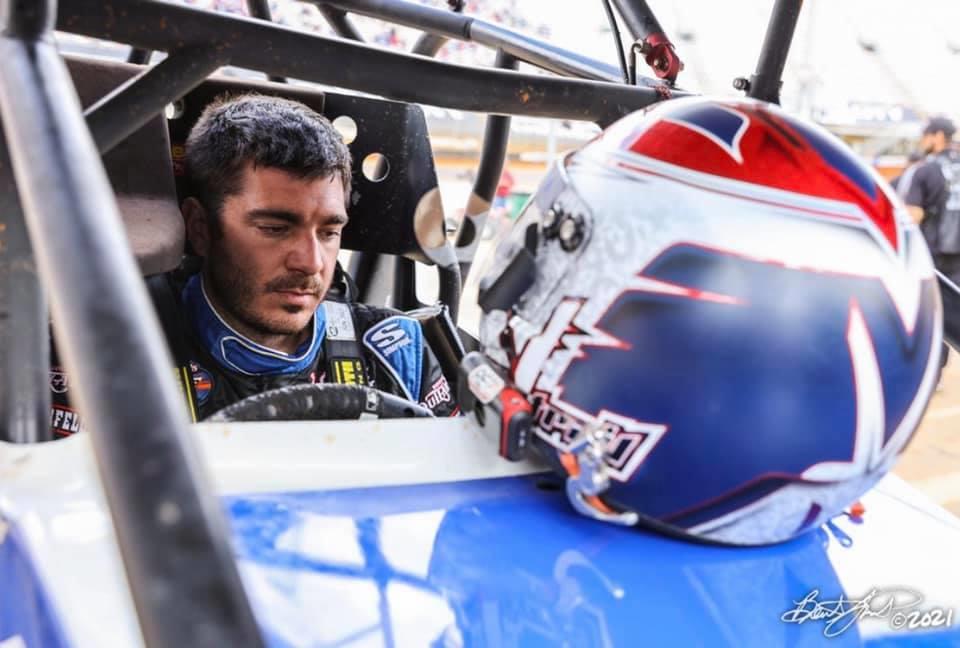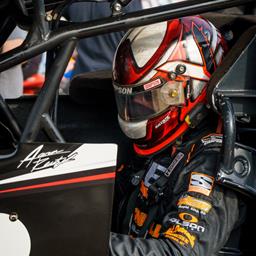 ---
Reutzel Ready for Jacksonville & I-70 after Pair of Bristol Podiums
Lonnie Wheatley, CLUTE, Texas (April 28, 2021) – Aaron Reutzel and the Roth Motorsports No. 83 Sprint Car team proved to be resilient during last weekend's World of Outlaws return to the "Last Great Colosseum", the Bristol Motor Speedway covered with dirt.
Working through motor changes during the weekend, Reutzel and crew posted podium finishes of second on Friday and then third in Sunday's finale to extend their run of top-ten finishes in World of Outlaws competition to ten in a row and 14 in the series opening 15 events of the 2021 season.
The consistent efforts have put the leading Rookie of the Year contender on the WoO trail fifth in series points.
Reutzel will try to extend the run of strong outings with this weekend's events at Illinois' Jacksonville Speedway on Thursday night and then the series return to Odessa, Missouri's I-70 Motorsports Park on Friday and Saturday.
Reutzel had his second series win of the season in his sights on Friday night at Bristol, rallying through the field from the ninth starting position and reeling in the leader only to have a late caution foil his momentum as he was poised to make a move for the lead.
"We needed it to go green-to-checkered," Reutzel said after taking runner-up honors. "We had the car to win, we were a lot better in dirty air."
Following a Saturday rainout that pushed the Brsitol finale to Sunday, Reutzel won his heat race to land a Dash position and then worked his way from sixth to third by the end of the 25-lap feature following a quick engine change after the Dash.
"We just weren't quite as good as we were on Friday, I couldn't really gain the way we did then," Reutzel explains. "To get two podiums this weekend though says so much about this team, these guys never give up and they do everything they can to give me a car capable of winning."
It was the team's third top-five run of the month and sixth in as many series events thus far in April.
Reutzel will try to make it a perfect top-ten month of April on Thursday and Friday and then kick off the month of May in similar fashion on Saturday.
The Clute, TX, racer has exhibited speed in past visits to Jacksonville, establishing the current track record of 10.028 seconds in the series last visit in 2019. Missouri's I-70 Motorsports Park will be new territory for all involved as the series christens the re-opening of the Speedway after a 35-year absence.
"Our season has been decent so far, we just need to be more consistent from night to night." Reutzel explains. "It seems like we have a really good car one night and then we're just kind of so-so the next night. We're working to get to that place where we're really good every night, and we've been getting closer to that the last few weeks."
Reutzel and the Roth Motorsports No. 83 team will continue that pursuit this weekend in Illinois and Missouri.
2021 Quick Stats: 25 races, 2 wins, 8 top-fives, 20 top-tens.
Next Up: World of Outlaws Sprint Cars at Jacksonville (IL) Speedway on Thursday and I-70 Motorsports Park (Odessa, MO) on Friday and Saturday. Those unable to attend can watch all the action live on www.dirtvision.com.
Keep Track: Keep track of Aaron Reutzel's on-track action including schedule and results at http://www.aaronreutzelracing.com/ and on Facebook at https://www.facebook.com/pages/Aaron-Reutzel-Racing/117666254913127. You can also e-mail Aaron at aaronreutzel@yahoo.com.
If you would like Aaron Reutzel Racing press releases e-mailed directly to you, send your e-mail address to Lonnie Wheatley at lonniewheatley@gmail.com.
---
Article Credit: Lonnie Wheatley
Back to News