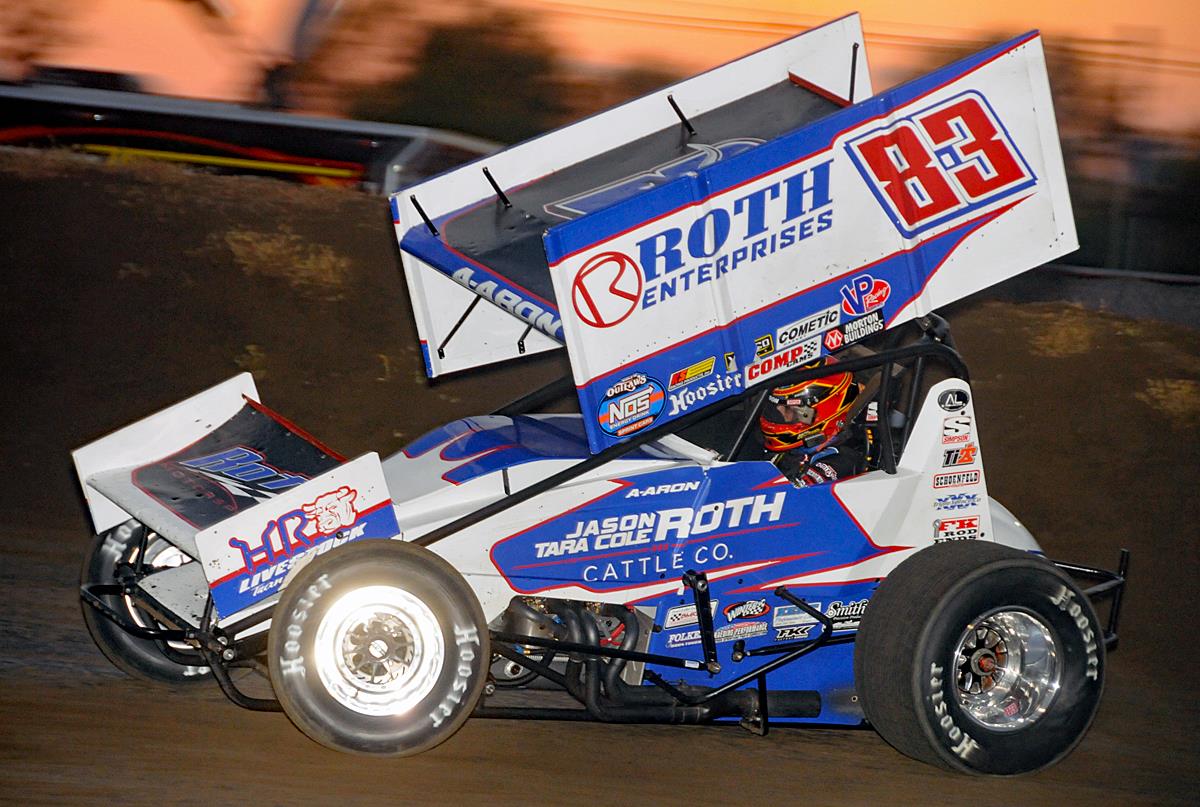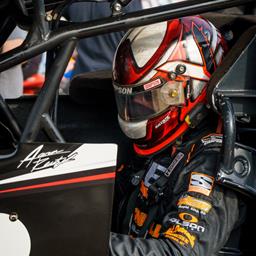 ---
Reutzel Carries Six-Race Top-Ten Streak into World of Outlaws "Showdown Week"
Lonnie Wheatley, CLUTE, Texas (June 21, 2021) – Aaron Reutzel and the Roth Motorsports No. 83 Sprint Car team have hit their stride in recent World of Outlaws competition.
Reutzel has reeled off six consecutive top-ten feature finishes which bodes well going into the week of "The Showdown" that offers up a potentially lucrative week of racing action in South Dakota and Minnesota that could net in excess of more than $180,000 in the event of a pair of timely wins.
It begins with the "Huset's 50" on Monday and Tuesday at Huset's Speedway on Brandon, SD, before moving on to the "Jackson Nationals" at Minnesota's Jackson Motorplex on Thursday, Friday and Saturday. The Tuesday Huset's 50 finale offers $30,000-to-win while Saturday's Jackson Nationals main event features a $50,000 winner's share with a $100,000 bonus for the driver that can win both.
Reutzel stands as a strong contender after topping his most recent outing at Huset's Speedway with an All Star Circuit of Champions win last year while also posting a runner-up finish at the Jackson Motorplex in 2018 after a win in 2017.
With a number of cash-heavy events coming up after this week's handful of race nights, Reutzel and the Roth crew are continuing to build momentum at precisely the right time as he holds a strong edge in the World of Outlaws "Rookie of the Year" chase after three consecutive All Star Circuit of Champions titles in previous years.
Reutzel's recent run of strong finishes began on June 5 at Sauk Rapids, Minnesota's Granite City Speedway where a critical charge from fifth to second in heat race action led to a front row feature start and a fourth-place finish on the night.
A World of Outlaws double at Iowa's Knoxville Raceway followed on June 11-12 with Reutzel rallying from 14th to ninth in the Friday opener before landing the third starting position in the Saturday portion before crossing the stripe in sixth.
The most recent action included a three-day weekend through Iowa and Wisconsin with stops at West Burlington's 34 Raceway on Thursday (June 17), the Dubuque Fairgrounds Speedway on Friday and then Wisconsin's Beaver Dam Speedway.
Reutzel opened the triple with a run from ninth to sixth at 34 Raceway before setting fast time at Dubuque. Reutzel battled into the lead in the early stages of the Dubuque feature and broke out to a two-second lead over the field in short order in search of a third series win of the year only to suffer a cut left rear tire under a caution ten laps into the race. After quick repairs by the Roth crew, Reutzel rejoined the field at the tail and rallied through the pack to salvage a seventh-place finish and then matched that finish the next night by advancing a pair of positions at Beaver Dam.
Gaining momentum with each race, Reutzel and the Roth Motorsports No. 83 Sprint Car team set their sights on the big money this week in South Dakota and Minnesota.
2021 Quick Stats: 44 races, 3 wins, 12 top-fives, 33 top-tens.
Next Up: World of Outlaws Sprint Cars at Huset's Speedway (Brandon, SD) for the "Huset's 50" on Monday and Tuesday and then the Jackson (MN) Motorplex for the "Jackson Nationals" on Thursday, Friday and Saturday. Those unable to attend can watch all the action live on www.dirtvision.com.
Keep Track: Keep track of Aaron Reutzel's on-track action including schedule and results at http://www.aaronreutzelracing.com/ and on Facebook at https://www.facebook.com/pages/Aaron-Reutzel-Racing/117666254913127. You can also e-mail Aaron at aaronreutzel@yahoo.com.
If you would like Aaron Reutzel Racing press releases e-mailed directly to you, send your e-mail address to Lonnie Wheatley at lonniewheatley@gmail.com.
---
Article Credit: Lonnie Wheatley
Back to News